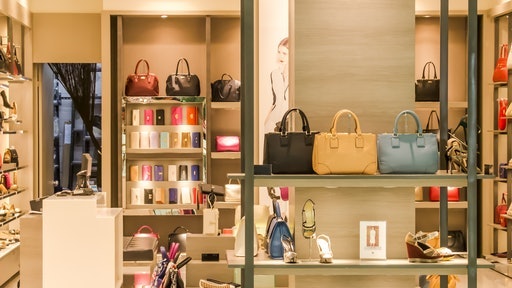 Pexels
As retailers emerge from the business devastation caused by the Coronavirus disease (COVID-19) shutdowns, many will be hoping that the worst has been and gone. In the early days of the pandemic, U.S. consumer spending took a drastic downturn, falling by 8.3% in March and a further 15.4% in April. The UK's retail market also took a similar hit, falling 5.2% in March before dropping by a record 18.1% the following month. However, in the time that has followed, the retail sector has steadily recovered, and in June, it was announced that the total European retail sales had regained 99.7% of the volume it had managed in February before COVID-19 spread worldwide, but with a large shift toward online ordering models.
It's apparent that we are seeing improvements across the retail landscape, but COVID-19 is still a real concern and retailers need to be aware of both the short and long-term threats that the pandemic presents. Not only that, but they also need to know how to effectively handle the situation as it stands, while simultaneously working to future-proof their business.
Reflecting on the crisis
The pandemic caused mass disruption across the entire retail industry. Supply chains ground to a halt, retailers were left stranded and forced to close. Millions of items were left unaccounted for as retailers completely lost visibility of stock levels. Online orders tripled or quadrupled. It showed the need for more flexibility and accuracy within the supply chain, and for many, the need for digital transformation.
Now that stores are reopening, it's important to remember that we are still very much in the midst of a pandemic. Customers are rightly concerned about their health and retailers need to be able to cater for that to keep shoppers happy and safe. Right now, the priority is the customer and being able to offer an experience that makes them feel secure. The key to that lies in the options available to them. Do they want products delivered? Do they want to buy online and pick up in-store? Does a click-and-collect option work best for them?
The answer to these questions is omnichannel engagement processes with consumers. Being able to offer a number of options that best fit the customer will make them not only feel important to retailers, but will also allow them to shop safely and feel comfortable. As such, retailers are realizing that technology is going to be vital in facilitating that service for shoppers.
Turning to technology
COVID-19 exposed a number of weaknesses within retailers' supply chain strategies, which are having a dramatic impact on their businesses. Whether they have lost an accurate view of stock or aren't able to offer customers a flexible and reliable shopping experience in a post-pandemic world, a number of retailers are falling behind competitors who can better manage their inventory and make customers feel safe.
Retailers need a better digital presence at both ends of their business, and can achieve that by adopting an omnichannel strategy that automates supply chain processes and allows much clearer visibility of stock levels, not only in warehouses, but also across any number of stores as well, all through item-level radio frequency identification (RFID). On top of real-time inventory visibility, a true omnichannel experience allows complete inventory management all through one platform. In turn, retailers can begin to roll out a number of solutions such as click and collect, buy online/pickup in store, buy online/ship from store and contactless delivery, all of which give the customer wider options for their shopping experience.
An omnichannel approach also streamlines the in-store shopping experience, which can significantly shorten the amount of time customers are spending on the shop floor, creating a better overall experience while helping them to remain safe by limiting contact with other shoppers. Rather than having to physically check stock in backrooms, which leaves customers waiting around, an omnichannel platform can leverage RFID technology to scan products and check for information such as stock levels or sizes. As a result, shop assistants can instantly find the information a customer needs without ever having to leave them waiting alone.
Future-proofing business
As retailers look to improve their enterprise systems and to streamline their operations, they also have a great opportunity to completely overhaul their supply chain for a more sustainable approach. When lockdown began and a number of Chinese suppliers cut off supply lines, a significant number of organizations -- not only within retail but across a number of industries -- were left stranded.
A reliance on one supplier in one region came at a significant financial cost for many businesses. Moving forward with a more technological approach, organizations have an opportunity to set up multiple supply lines across the globe, which can switch at any given moment. With a system like this in place, should any problems occur with a supplier or region, the supply line can move and operations can continue automatically.
With a supply chain and inventory management overhaul, retailers can also take the opportunity to become more environmentally friendly. They can find solutions and processes that reduce carbon emissions, work with partners who offer more sustainable processes, or operate with an approach based around the circular economy. Furthermore, once these sustainable methods are implemented, retailers can improve the transparency and responsiveness of their supply chain, improving their credibility within the industry and inviting more positive brand engagement.
COVID-19 exposed the fragility of the retail industry. If retailers don't transform and don't continue to proactively push the boundaries of innovation, they can quite easily fall behind in today's technologically driven environment. This was the case for many when shutdown was introduced.
An omnichannel strategy will not only keep retailers on top of their game in the short term, but it will also go a long way to helping them future-proof their business as we start to get used to a post-pandemic world.