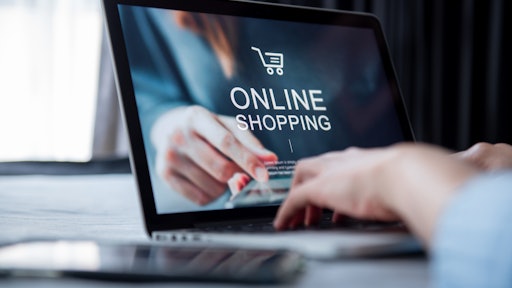 oatawa - stock.adobe.com
It is clear that the Coronavirus disease (COVID-19) pandemic has ushered in a new era for e-commerce. Not only has the growth of e-commerce accelerated vastly, but specific behaviors and trends have shifted dramatically. The pandemic has compressed 10 years of digital retail evolution into just six months.
These newly accelerated behaviors and trends bring so much richness and value to the industry that when the pandemic ends they are likely here to stay. Here are a few key strategies that have emerged to help digital retail companies not only survive but thrive through this period.
1. Ramp up your direct-to-consumer business
–
and fast
When COVID-19 struck, there had already been a very strong trend toward direct-to-consumer (DTC) e-commerce. Up and coming brands were bypassing channel sales through third party resellers in favor of owning and managing the entire value chain – from design and manufacturing to launching their own web stores and establishing themselves as retailer of record, complete with DTC marketing. E-commerce platforms facilitated and democratized the process, making it possible for anyone who could design and manufacture to also market and sell directly. Let's call these brands "natively DTC."
As the pandemic took its toll on traditional third-party-reseller channels, many of whom relied heavily on a brick-and-mortar component, it became clear that the natively DTC brands had an inherent advantage. While competing legacy brands that had sold entirely or largely through traditional channels suffered, DTC brand sales burgeoned.
That, however, is starting to change. Many non-natively DTC brands are pivoting to an all or mainly DTC strategy. The legacy brands that are able to pivot quickly – some of which are well loved and have strong loyal followings – are the brands that will survive and thrive through the pandemic and beyond.
If you own a legacy brand, the key is to pivot quickly and to understand that what worked for you previously may not work for DTC. Your sales and marketing strategy must shift accordingly, as must your fulfillment. Picking, packing, customizing, shipping and returns are all very different in a DTC world. Don't try to apply old methods to a new reality.
2. Without brick and mortar, "real world" experiences matter more than ever
So, there are no stores, no popups and no runway shows. There's no fashion week in any major city, and very few celebs are spotted wearing your product. If that's the case, how can you build an experience around your brand?
Obviously, that starts with your product, so let's assume your product is fabulous. One of the main reasons brands choose to go direct-to-consumer is so that they can control the brand experience. From a consumer's standpoint, one of the most exciting aspects of DTC shopping is the actual arrival of the item and the unboxing experience. Designing and controlling that experience gives you control over your customer's first real-world experience with your brand. If done well, it can entice consumers to bring that experience to their very own living room. Where there is delight, there are viral social media videos of unboxing products that drive interest and sales. More importantly, you have just created a real world brand connection.
What are the ingredients of an exciting real world connection?
● First, the basics: the products have to arrive correctly (right item, size, color) and on time. Without accuracy, everything else you do falls flat.
● Next, your customer will notice the design of the box, how the items fit in it, how they are packaged (tissue, ribbon, stickers) and its condition when it arrives.
● Exciting and unexpected perks that surprise and delight, such as coupons, free gifts, samples and more.
● This type of customization is not easy to do at any kind of scale, so make sure your e-commerce fulfillment provider is good at it and can cite examples of how they've done this for others.
3. Services, amenities and convenience are critical
Here are some ways to make it really easy to shop and provide fantastic service:
● Free shipping keeps you competitive
● Free and easy returns promote shopper confidence
● Simple to use size guides or utilities will give people confidence to order shoes and apparel
● A great set of communication tools including text, Facebook messenger and chat
4. Fintech and e-commerce are a great combination
Some emerging technologies have been developed recently to enhance online shopping as they can be easily integrated into most web stores to change consumer shopping.
● Some companies provide try-before-you-buy technology that allows customers to try items at home for free, return what they don't want, and pay only for what they keep.
● Returnly (RMA solution) provides web stores with returns functionality that lets customers get the right item even before returning the wrong one.
● Several companies are providing consumer finance functionality to e-commerce brands that allows customers to break up their purchase into multiple payments, giving consumers more buying power.
5. Apply pandemic best practices at your workplace and demand them of your vendors, too
COVID-19 has created a whole new set of best practices to follow for the safety and protection of your employees and your business. That said, if you're following these best practices but your key vendors are not, your business could still be critically impacted. Here are some best practices you both should be following:
● Implement social distancing
● Increase the cadence of regular cleanings
● Invest in regular deep sanitizing from a professional firm
● Make an ample and constant supply of personal protective equipment (PPE) readily available
● Provide paid medical leave.
● This is a tough time, and it takes a lot to keep showing up. Consider giving people a lift in their wages.
In conclusion, while this is an extremely trying time, consumer-based commerce and the role it plays in preserving people's jobs and quality of life will do more than survive. Through progress and adaptation, including approaches like the one's shared here, it will grow and thrive.