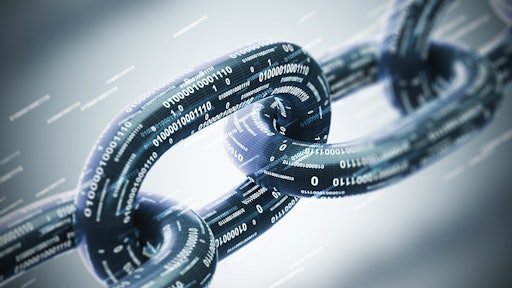 Getty Images
Manufacturers of highly engineered, complex products such as aircraft or satellites must deliver each product to perfection and customer specifications. Therefore, quality must always be the top priority and seamlessly incorporated into every design, change, production and quality control process. The challenge is that product expectations and complexity have increased substantially over the past few years, while costs are continuing to be analyzed. Accomplishing this objective requires manufacturers to be adept at navigating highly dynamic production, quality and supply chain issues while meeting regulatory requirements. Achieving perfect quality today requires an Industry 4.0 approach to quality – capturing an increasingly higher volume of data and metrics while using advanced technologies to understand this data, make predictions and identify potential issues before it is too late.
Despite the latest advances in technologies and manufacturing strategies, managing complex, frequently changing production orders is quite difficult. There is a host of factors that can impair the delivery of quality products to end users. Not only are there significantly more complex parts to source from suppliers around the world, but greater consideration must now be applied throughout the assembly process to bring it all together.
Adding to these challenges, manufacturers now face unprecedented uncertainty and disruptions that have emerged in 2020. Supply chain disruptions, quality assurance visibility and regulatory compliance adherence must now all be done with limited staff that has created new challenges with achieving visibility into supply chain operations.
Simplify the complex to drive perfect quality
The Fourth Industrial Revolution, or Industry 4.0, ushered in a new wave of innovation and advanced technologies, including the Industrial Internet of Things (IIoT), the digital thread, artificial intelligence and predictive analytics. Each of these advances have become increasingly critical to how manufacturers operate. Industry 4.0 has a quality companion, Quality 4.0, first introduced by LNS Research in 2017.
Quality 4.0, like Industry 4.0, takes a data-driven approach to quality performed during the production ecosystem, including how to manage and improve the product, processes, planning, compliance, standards and more. It builds upon, rather than replaces, traditional quality methods. Additionally, it uses many of the same new technologies as its industrial counterpart; machine learning, connected devices, big data, cloud computing, augmented reality and more to transform an organization's work processes as well as minimizing its product defects.
The emergence of Quality 4.0, when properly deployed, delivers change the workplace culture by increasing the reliance upon data and more deeply integrating quality as part of the entire approach to creating products. This includes how a product is conceptualized, engineered and built. It uses process-focused machine learning to reduce waste, minimize re-work and optimize production parameters. In addition, it addresses product performance issues after delivery, making use of feedback from the field to update product software remotely, maintain customer satisfaction and ultimately secure repeat business. Quality 4.0 has quickly become an inseparable companion to Industry 4.0.
However, quality is not a concept that applies only to select segments of the manufacturing process. It is bigger than that. The inclusive span of Quality 4.0, once implemented, can instill a comprehensive approach to quality in the manufacturing organization, making the transformative power of data an integral part of the corporate mindset.
Manufacturing excellence through data, automation
Take for example a company that builds sophisticated electronic data analysis and signal processing systems. They become key components of products in a variety of aeronautic, marine, surface and space station applications for both U.S. and international customers. These are typically mission-critical devices with zero tolerance for failure. However, meeting the requirements of multiple programs for 20 different customers is a significant challenge. The customers not only bring their own stringent product specifications to the company, but they also bring mandates for compliance with regulatory requirements and fluctuating schedules, as well as constantly evolving demands and modifications for their made-to-order products. So, the company has elected to automate much of its operating quality program.
Implementing a manufacturing execution system (MES) can help streamline and remove paper-based procedures on the shop floor. In their solution, performance and quality-related data are collected in real time as work is performed. Automated quality control procedures, including statistical process control charts, immediately flag out-of-control conditions to shop floor mechanics. Corrective action procedures are triggered automatically.
This closed-loop quality system is essential to achieving higher levels of quality, improving cycle times and assuring regulatory compliance with industry standards. Additionally, metrics are reviewed daily at each work center to identify areas for potential improvement.
Plus, MES facilitates these work orders, guiding product flows through the shop floor, providing real-time visibility of the work in process and tracking each activity. Skilled mechanics and machines, working in the plant's spotless environment, perform detailed production processes that can be as specialized as fastening microchips as small as a speck of pepper to newly imprinted circuit boards. Regardless the process or detail that is involved, every production process generates data, which then becomes quite valuable in the quest for ever-increasing quality standards.
Other examples of technologies used to drive quality control include improved clean manufacturing cells, enhanced parts cleaning equipment, high-quality inspection systems, a selective solder machine and a solder robot. Each of these activities take the place of much manual labor formerly required to make precise electrical connections. Collectively, each of these processes can now have a quality component deeply integrated into every process that is performed.
The path forward
The Industry 4.0 concept represents a massive change for industrial enterprises. Years ago, quality issues affecting consumer products as well as highly engineered goods focused primarily on the handiwork of plant floor employees, and only then when they involved product flaws. The idea of focusing quality and operational excellence on product design, market research, suppliers, the services surrounding the product or any of the other factors affecting customer satisfaction were simply out of the question. Product designs were understood as emanating from a higher authority; quality was about executing those designs on the assembly line, regardless of their shortcomings.
Today, many companies are rethinking how business gets done. What was status quo in 2019 may never be the same. Increasingly, manufacturers are getting smarter. Greater knowledge is available, and that means better intelligence to enable products to be built right the first time, with greater efficiency and performance than what was possible just a few years ago.
It's critical that quality remain a core focus of digital transformation in manufacturing, integrated into specific aspects of the Industry 4.0 vision. This includes within process design, intelligent poka-yoke, and an integration of quality data in the digital thread (or threads). Ultimately, the industry is moving toward a future where the integration of quality management practices throughout the manufacturing process will soon be so integrated that they may soon be one and the same.