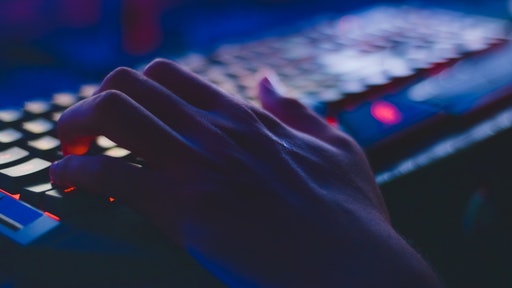 Pexels
The Coronavirus disease (COVID-19) is creating a worldwide health crisis, inciting fear and disrupting the global supply chain on a scale that remains to be seen. In March alone, country-wide quarantines and travel bans have caused extreme volatility in the stock market, and almost three-quarters of businesses reported supply chain disruption in an Institute for Supply Management (ISM) survey. National and local governments are already coordinating with drug and medical supply manufacturers to mitigate shortages. Most are also taking measures to avoid business shutdowns that could have long-term effects on employment and national economic security.
No one knows what will happen next or how long the impacts will last.
The COVID-19 pandemic is the latest example of disruption today's supply chain managers and planners face. From changing trade regulations, tariffs and natural disasters, supply chain leaders need to have solid risk management processes in place to ensure they can quickly respond while remaining agile. As customer expectations evolve and volatility increases, it is simply not enough to take a survival approach – companies must be proactive.
Supply chain leaders need to quickly assess the situation and build out short-, mid- and long-term plans to restore confidence and communities while managing highly fluctuating demand and supply flows. Amidst the global COVID-19 crisis, supply chain executives can take the following actions to ensure their supply chains are agile for future disruptions.
Take care of people first, then customers, suppliers and shareholders
As we all feel the effects of supply chain disruption, even on a personal level, it's important to remember that these events are often first and foremost humanitarian crises.
Your people are your greatest resource. The No. 1 priority should be ascertaining their safety and welfare around the world, determining their risk exposure and implementing plans to ensure their well-being, including travel bans, revised sick leave policies and enhanced sanitation practices where in-person contact is required. Companies can begin addressing customer, supplier and shareholder needs once these plans are in place, but none of that is possible without a stable and healthy workforce.
Once your people are taken care of, communicate with customers and monitor their evolving demands, understanding each customer segment and model responses according to individual agreements and relationships. At the same time, communicate with critical suppliers to determine inventory levels and potential issues in the short and long term.
Activate a global supply chain "concurrency" command center
The goal of the command center is to actively seek real-time information and feed it into an agile response planning and execution process. If your organization doesn't have a command center, assemble a cross-functional SWAT team to respond to current disruptions and transform it to a command center for the future.
Start by creating a daily demand review process to know what changes in the markets with exceptions. It's essential to maximize visibility on supplier capacity each day – instead of monthly – to maintain profitability in times of crisis.
Scenario plan, quantify and develop response plans to address risk exposure
It's crucial that you quickly assess the outbreak's business and supply chain impacts, so that you can act to diminish any risks. In fact, 44% of supply chain professionals had no plan for supply chain disruptions in China after the Coronavirus outbreak and subsequent quarantines, the ISM survey reveals. Leaders should quantify risk across various time horizons and weigh multiple potential future scenarios that are either pessimistic, expected or optimistic. For each potential future scenario, you must understand supply and demand exposure (even if you can produce, can your customer consume?), have a plan for excess and potentially obsolete inventory and analyze the difference between true demand and panic-buying to dampen the bullwhip effect, which is primarily caused when supply chain leaders have little to no visibility into demand patterns and limited understanding of demand drivers.
Harness the entire ecosystem in a response action plan
COVID-19 is beginning to have ripple effects across the business community, even for companies without operations in the hardest hit regions. Travel restrictions have affected international shipments and demand is shifting as communities implement social distancing measures, quarantines and shutdowns. To plan for these shifts, include your ecosystem of trade partners, suppliers and customers into your planning process, with the goal of developing a view of true demand and true supply. Increase end-to-end supply chain visibility and sharing of information, harnessing your partners' data sources in all directions.
Start planning for future disruption
These are difficult times for everyone working in the supply chain domain; focusing on the extended ecosystem will allow us all to recover from disruptive events more effectively and efficiently. When it comes to the global supply chain, there's no such thing as "business as usual," but by taking the right steps now to plan for inevitable volatility, supply chain leaders have the opportunity to confidently make the best decisions for their people, the planet and profitability, even in times of crisis.