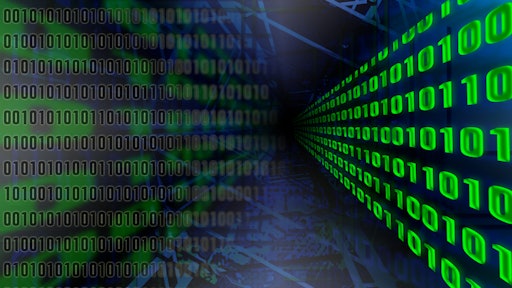 Supply chains are in a continuous transformation as technologies evolve and customer expectations shift. At the heart of this change is the emergence of the digital supply chain where data reigns supreme. Whether it's data for greater demand planning, inventory replenishment, product traceability, innovation and the like, the ability to harness streams of data is game changing for companies and their supply chains. For retailers and manufacturers, the digital supply chain is just as critical as the physical one—maybe more so.
In a report from JDA and KPMG entitled, Digital Supply Chain in Retail & Manufacturing: A State of the Industry Benchmark, conducted by Incisiv, the findings illustrate some similarities but also many differences in how retailers and manufacturers leverage the tools in their digital supply chains.
Before taking a deeper dive, the following are some compelling statistics derived from the study.
Retailers view cognitive/predictive analytics as the most disruptive new technology followed closely by Internet of Things (IoT) connected devices.
Manufacturers view blockchain and autonomous vehicles as the most disruptive new technologies, with one in two conducting pilots in the next 24 months. 
For retailers, the top three drivers of investment in the supply chain are: real-time product visibility (57 percent); end-to-end traceability (53 percent); and manage new distribution/fulfilment nodes (50 percent)
For manufacturers, the top three drivers of investment in the supply chain are: real-time product visibility (50 percent); innovate faster (40 percent); and lower total cost to serve, improve integrated planning/S&OP (33 percent)
On the retail side, the three top impediments to supply chain investment are: lack of management commitment (70 percent); lack of sufficient IT budget (60 percent); and lack of an integrated supply chain (30 percent)
On the manufacturing side, the top three impediments to supply chain investment are: resistance to change (57 percent); complicated decision-making (40 percent); and lack of management commitment, security risk (37 percent)
These statistics provide a snapshot of how retailers and manufacturers are utilizing data in their digital supply chain but also how they're being hindered by it as well.  To provide a more in-depth view are Brian Higgins, U.S. supply chain practice leader at KPMG and Kevin Sterneckert, group vice president, innovation strategy and solution marketing at JDA.
Retailers Tapping Into Cognitive/Predictive Analytics    
While retailers are no stranger to predictive analytics, it required an immense time investment before strategic decision-making could occur. Today's predictive and cognitive analytic solutions require fewer steps for business decision-makers and are inclusive of the vast amount of information that's available. Sterneckert at JDA explains that formerly, retailers focused on analytics related to their competition, demand patterns and movement of goods to determine the right assortments, pricing and promotions, for example.
"With all the new forms of cognitive and predictive analytics available today it would be nearly impossible for a person to consider all those different aspects," says Sterneckert. "However, you can leverage big data and machine learning to understand all of the measurable influencers to demand to better compare what's the right product assortment or which items should be in-store or online only. These types of predictive and prescriptive recommendations are more complete and able to drive the types of alignment that ultimately leads to greater sales and greater profitability."
Aside from the operational opportunities available from cognitive and predictive analytics, another critical area to leverage is performance anomaly detection. Higgins at KPMG emphasizes how impactful assessing real-time conditions will be for retailers. 
"Whether it's a port delay or a transportation breakdown, you can now scan your supply chain in real time looking for conditions, detecting issues and addressing them proactivity," says Higgins. "This has been part of a broader supply chain control tower vision for years. Now, the technology enables you to examine these conditions across your trading partners and work collaboratively to solve them."
IoT Changing the Game for Manufacturers
A top priority for manufacturers cited in the study is incorporating new data streams. With the use of sensors, there's greater granularity in manufacturing and logistics processes. Data from sensors and IoT control towers provides real-time transparency that manufacturers and logistics providers are using to monitor raw materials and product shipments.
"What manufacturers need are data to help them identify when problems could occur to avoid disruption," says Sterneckert. A control tower is designed to sit on top of all those data signals and feeds from IoT and make sense of it or recommend changes should something occur with the potential for disruption."
Retailers More Comfortable With Change
One area in the study highlighting a clear difference between retailers and manufacturers, is the ability to adapt in the face of changing market conditions. Retailers are accustomed to change because it's part of their DNA. A retailer's livelihood is based on anticipating and reacting to customer demand.
In the manufacturing environment, change management is not so easily achieved. Higgins attributes this to a breakdown between manufacturing and engineering. With engineering on the commercial side of the house and manufacturers on the operational side, it creates a significant divide that cannot be underestimated.
"During the product design phase, there's often a structural challenge with understanding the specifications, the materials used and how they're sourced," says Higgins. "This is a dynamic that retailers don't encounter, but that manufacturers face in their day-to-day that has cost, quality and go-to-market implications. And neither side—engineering and manufacturing—are willing to change their approach."