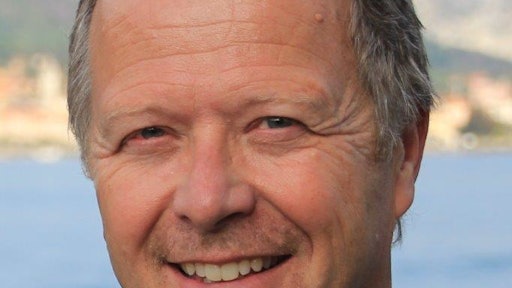 E-commerce can represent a major opportunity for grocery stores to differentiate themselves in today's competitive landscape. Yet, for many grocers, offering customer pick up in store or delivery from online orders seems daunting.
Much more than simply building a website is required for e-commerce. Order fulfillment accuracy and worker efficiency are critical concerns. Additionally, grocers face unique challenges, including such things as customer preferences with produce and meats, multi-temperature items, perishables, item substitutions and order prep time. As a result, varying levels of commitment to e-commerce exist in the industry.
Many grocers have just now started implementing bits and pieces of what a full-fledge omnichannel operation requires. Most look to third-party solution providers to handle different pieces of the required functionality. However, this approach is quickly outgrown by demand. Industry experts claim within the next five to 10 years, a quarter of grocery sales could be transacted online. In a typical grocery store, this could represent 10-20 orders per hour or more. To meet customer expectations for fast and accurate orders, grocers must enhance their workflows from start to finish. Hence, a holistic approach is necessary to prepare for and capitalize on omnichannel grocery.
The Grocery List: The Factors Behind Omnichannel Success
To thrive with omnichannel grocery, the customer experience must be superb. The key to guaranteeing this is through effective in-store fulfillment. To make this a reality, consider the following:
Labor costs: In-store fulfillment labor costs can be two-to-three times as that of a standard warehousing operation. This is because a retail grocery store layout is not designed for picking efficiency. The increased costs cannot easily be passed onto customers. A key measure to overcoming this is leveraging warehouse management system principals, such as zone and multi-order picking, to reduce travel time.

Visibility: A clear, real-time view of item locations and stock levels is necessary to pick orders quickly and accurately. Also, real-time order status is critical to consistently meet pickup and delivery schedules to ensure customer satisfaction.

Communication: Pickers must have consistent means to communicate in real-time with customers. This could be for substitutions, special preferences—such as for deli orders—or confirmation of order completion and pick up times. Additionally customers may request last-minute changes or additions. Consistent and automated communication helps support customer satisfaction.

Scale: Grocers must plan ahead with their fulfillment strategies. A hub and spoke model is one strategy to consider, where a "hub" store in a region acts as a fulfillment center and transfers orders to "spoke" stores for local pick up. Another strategy is to deploy a "dark store," in which a section of a facility is reserved solely for online orders. As demand grows significantly, fulfillment may evolve to a dedicated and highly automated warehouse. Being prepared to scale operations in line with this growth is pivotal.
Price Check: The Value of In-store Fulfillment Technology
With the proper technology and processes in place, omnichannel grocery shifts from a challenge to an opportunity. Whether it's for a small chain with limited staff and resources, or a larger operation with hundreds of facilities, taking a holistic approach and investing in an end-to-end in-store fulfillment solution makes this possible.
The right in-store fulfillment solution operationalizes e=commerce order fulfillment while enabling grocers to scale to meet increasing online demand. It is fluent in both warehouse and in-store processes, efficiently managing people and goods associated with execution at each facility by providing real-time inventory visibility and optimizing pick tasks based on item availability, pick zone and item preparation time. Additionally, it automates each step of the workflow, integrating with a store's existing back-office technologies, POS, e-commerce, ERP or other retail systems. Furthermore, real-time notifications to the customer are critical. Overall, the right system guarantees every delivery quickly and accurately, keeping labor costs low and meeting customer expectations for a seamless experience.
Grocers that begin embracing a holistic approach with the right in-store fulfillment solution now will be empowered to meet their omnichannel goals for today and the future.