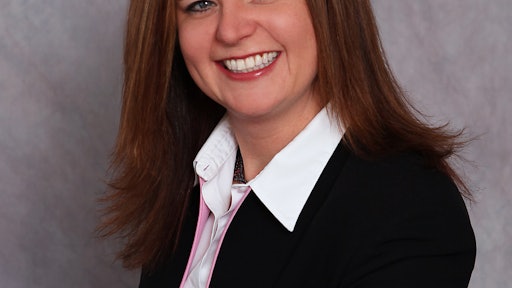 There was a time when measuring inventory levels in real time, with 95 percent accuracy, seemed like as much of a fairytale as Santa Claus himself. But this holiday season is bringing significant change—there is a reliable, time-tested technology that is enabling a variety of products to be more precisely matched up with consumer demand.
Electronic product code (EPC)-enabled radio frequency identification (RFID) used at the item level in retail is emerging as the enabler of inventory visibility—arguably the most important component of a successful consumer-centric retailing strategy. According to this year's GS1 US Standards Usage Survey—which measured the RFID usage by both manufacturers and retailers—more than half of retailers (57 percent) reported that they are currently implementing RFID and another 19 percent planned to implement RFID by the end of the year. On average, the retailer respondents said 47 percent of the items they receive have RFID tags—signifying a strong effort by brands to tag at the source for all trading partners to achieve maximum supply chain efficiency.
In addition to these positive trends, industry experts predict this year's major retailer announcements may engender a follow-the-leader ripple effect in the year ahead. Target announced its RFID program in May as a way to elevate the customer experience. Its corporate blog states RFID will "play a considerable role in upping Target's operations and, in particular, bring near-complete store inventory accuracy within reach for the first time." Macy's—a longtime supporter of RFID technology—expanded its program in 2015 and likened RFID to "the air supply for retailers" at Retail's BIG Show. Just recently, Levi's introduced a pilot program in which inventory accuracy levels hit 100 percent. This industry proliferation is driven by RFID's undeniable ability to help retailers understand two inventory essentials for omnichannel success—what do I have and where is it located.
For these reasons, retailers who leverage RFID for enhanced inventory visibility this holiday season are better positioned to win major sales and increase margins. Let's explore how RFID helps retailers respond to consumer omnichannel demands by enhancing their back-end supply chain business processes and enabling a more convenient, positive customer-facing experience.
Making Santa's Supply Chain More Efficient
Item-level tagging enables supply chain efficiencies that were simply not possible before. RFID increases item availability, which research from the RFID Lab at Auburn University says can lift stock-keeping unit (SKU)-level sales from 2 to 20 percent. Using RFID, inventory accuracy within SKUs improved from an average of 63 percent to between 95 and 99 percent, which is not only based on extensive research, but was also validated by retailers. This means that RFID shines a light on approximately one third of a retailer's inventory that was previously rendered unsellable.
RFID opens up a world of potential during the holiday season, a time when items move fast and retailers can benefit from the efficiency of more automated inventory data. Consumers expect a variety of fulfillment options, too—buy online, pickup in-store programs are increasingly popular during the holiday season. Yet a recent Forrester Consulting report found 52 percent of retailers who could not implement pickup in store cited inventory accuracy issues as a major barrier to the rollout of these programs. These retailers who are hindered by these barriers are missing out on new sales opportunities, as customers often add a few items to their basket while in the store. For example, a recent StellaService study reported that 20 percent of Kohl's in-store pickup customers made another purchase while they were in the store.
In general, fulfillment from the store is a key part of making omnichannel a reality. Retailers like Macy's who use RFID for inventory visibility already transformed stores into distribution center-like operations. Whether you are shipping from the store or enabling in-store pickup, RFID decreases out-of-stocks, increases margins and expedites returns. Retailers may not fill from every store, but those stores that are selected need a high degree of accuracy that only RFID can bring. It instills greater confidence in store operations and they are able to provide the highest level of customer service, as they are armed with continually updated information and real-time inventory counts.
Customer Experience: Holiday Stress or Holiday Delight?
While many retailers already show in-store availability of an item in a geographic area on their websites, RFID can provide up-to-the-minute reports on in-stock items, down to the aisle level. When consumers were asked about Target's RFID rollout back in May, they responded positively in local media interviews, saying "it will make my life easier" and allow them to bury the memories of "wild goose chases" for popular toys last holiday season.
The granular information able to be encoded and communicated via RFID is a big assist to the primary holiday shopper. A mere 1 percent of Americans cited shopping as what they enjoy most about the holiday season in a Pew Research Center study last year. With the visibility extended using RFID, inventory levels are more accurately monitored not only by retailers, but also by shoppers who can view what products are available in which stores and map out their plans ahead of time.
Shoppers also benefit from a wider selection of inventory due to enhanced supply chain visibility. For retailers, this is perhaps one of the biggest emerging sales opportunities to be gained from an RFID implementation. Inventory takes on a longer, more productive life during the holiday season and beyond. For example, an extra-small turtleneck sweater may have previously disappeared into the back-of-the-store clearance racks if it wasn't able to be identified and exposed to a wider audience through RFID. Not only is a product more discoverable, but it also experiences fewer markdowns. Consumers are happier because they can more easily find what they want, whenever and wherever they want it.
Ultimately, as the year closes and the focus turns to maximizing holiday sales, RFID programs will be put to the test. All of the momentum surrounding this technology up to this point indicates RFID will perform well, and provide the stepping stone retailers need to bridge the gap between customer expectations and back-end capabilities. The retailers who reorient their supply chain operations to take advantage of RFID's consistency will reap the benefits this holiday season and keep pace with today's shoppers.