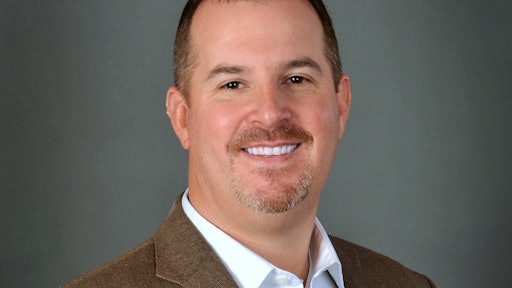 The announcement caused quite a stir in the Food & Beverage industry: Kraft Foods and H.J. Heinz Co. are merging, according to an agreement reached by investors 3G Capital and Berkshire Hathaway. The news received favorable responses from the stock market and media. From re-imagined snack-food favorites to talking-head commentary, all eyes are on the two companies as the details begin to unfold about their pending union.
Here's what we know so far:
Kraft experienced a 36 percent surge in its share price surrounding the announcement
The new entity, Kraft Heinz Company, will have a combined revenue of $28 billion and will become the fifth-largest food company in the world
The companies have targeted savings of $1.5 billion in operational costs
But what does the merger mean for the Food & Beverage industry supply chain? And how can the companies maximize the opportunities borne out of the merger? There are plenty of things to consider as the dust settles. Here are several considerations.
Supply Chain Management Best Practices
With a merger this size, the integration and sharing of supply chain best practices are critical to short-term and long-term success. 3G Capital and Berkshire Hathaway evidently see real value in the combination of the companies. To achieve the most synergies, however, the companies must critically evaluate how to reduce costs while at the same time increase service levels in their distribution environments.
The Right Technology
Often in such mergers, one company's technology subsumes the other; alternatively, system integration takes place—a custom approach when one technology does not surpass the other in functionality or quality. To truly achieve merger ROI, however, the companies should consider re-evaluating all their processes and finding the requisite solutions. More times than not, there are better solutions available that meet the new needs and vision of the joint company, without making sacrifices trying to salvage old systems.
Maximizing Order Fulfillment
The elimination of duplicative product lines and distribution channels creates opportunities for substantial savings on transportation and delivery costs. While it may take time to realize these efficiencies, the new company needs to determine the most strategic locations for warehouses and distribution centers.
Envisioning a New Brand
With their iconic food brands, Kraft and Heinz must give careful thought to how their new brand will take root. Packaging decisions and marketing plans hang in the balance, and a well-thought out master brand concept will be needed to retain customer loyalty in an industry where consumer interests and preferences are shifting at an increasing rate. The brand is strengthened by a strong supply chain, and having the right supply chain management procedures in place to support an evolving brand from procurement to delivery will help convey a positive customer experience moving forward.
For anyone who liked to put ketchup on her macaroni as a child, this union may be well overdue. From supply chain best practices to branding decisions affecting marketing to manufacturing and everything in between, the Kraft/Heinz merger is poised to be an important M&A case study in the Food & Beverage industry. It can be a successful one if the new company keeps the aforementioned considerations in mind as it plots its course.
Brian Lindenmeyer is a Principle Solutions Consultant at IBS, a provider of ERP and WMS business applications for the wholesale, distribution and manufacturer/distributor markets. Contact him at brian.lindenmeyer@ibs.net.