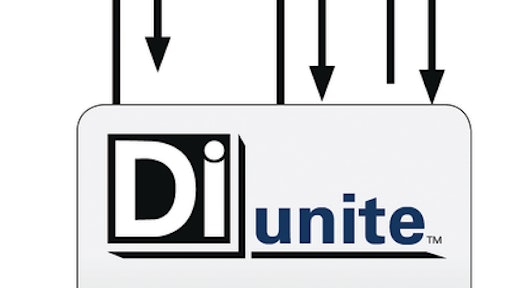 The need to automate multiple processes within their enterprise with suppliers, banks and Medicaid led Chicago Public Schools (CPS) to evaluate multiple technology providers of integrated Electronic Data Interchange (EDI) solutions. The third largest school district in the U.S. with a total annual budget of $5.2 billion, CPS manages 680 schools and serves 410,000 students (FY2010-11). With such an extensive role, CPS knew its former manual model of reconciling payments to suppliers and managing the banking relationships no longer worked.
As a result of extensive research, school management also knew that they could achieve a high return on investment (ROI) in this area alone with integrated banking transactions. The right solution had to be easy to use, scalable with CPS's operational needs, quick to implement and allow the school district to map and translate various data sets into and out of their enterprise resource planning software (ERP).
Room for improvement
In the traditional buyer model, an organization issues a purchase order, receives an invoice and pays for the product by sending a check to the supplier. In an organization as large as CPS this process is susceptible to bottlenecks in processing payments, errors and shipments that can bog down productivity. Current studies show that proactively-managed enterprises like CPS look to technology solutions to cut down on errors and speed the whole process from Procure to Pay (P2P). With visible supply chain cost and time improvements at approximately 30 to 60 percent, more and more organizations look to automation with integrated EDI data between buyers and suppliers.
The right partner
Securing a technology partner that provided a total solution for Purchase Order (PO), invoice and PO acknowledgement automation was vital for CPS—an organization which operates not only as a payee but a payer. CPS buys from its vendor community and provides healthcare services for which it must be paid or reimbursed. As a result, its technology partner had to be able to provide tools that deliver on both sides of the buyer and supplier equation.
"It made a big difference to us that we select a technology provider with user-friendly integration tools that provide for rapid implementation times," said Prasad Nettem, Director, Enterprise Financial Systems, Chicago Public Schools.
The project called for automating the purchasing process and included EDI PO (850), PO Acknowledgement (855) and invoice (810) information with the majority of suppliers.
DiCentral delivers
By leveraging DiCentral's DiUnite platform and Oracle technology, CPS achieved faster decision cycles and fewer errors, which produced a savings in time and money that resonated throughout the entire organization.
Healthcare eligibility benefits inquiries (EDI 270) and responses (EDI 271) are now integrated into CPS' Oracle E-Business Suite. This automates CPS' process of verifying coverage of employees and students under Medicaid.
In addition, CPS successfully implemented EDI processes with over 50 percent of their vendor community. Given the average cost of manual invoicing in a large enterprise is over $8 per invoice, automation helps save tremendous amounts of time and money at CPS. Cutting down on manual errors resulted in increased productivity as well.
Bank transaction automation
Reconciling payments to suppliers and accelerating benefits verification through Medicaid were central to improving business processes across the enterprise at CPS. By integrating the EDI Payment Order/Remittance Advice (820), Account Analysis (822) and Application Advice (824) transactions into CPS' Oracle E-Business Suite, the Procure-to-Pay and Order-to-Cash processes were both improved. Thus, the P2P process can now be closed out in days rather than weeks, which saved man hours across the entire procurement process. In addition, the corrections returned on the 824 save hours of fact checking and error chasing per week.
"We can quickly review inbound data reports and manage the vendor payment process more rapidly than before," Nettem concluded.