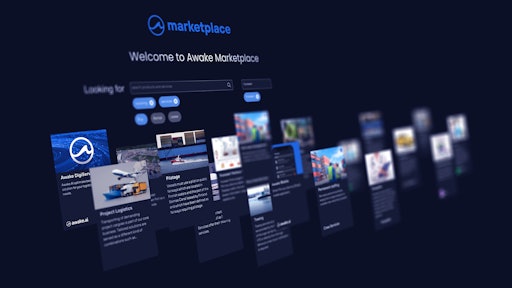 Awake.AI
Awake.AI partnered with the European Space Agency (ESA) to introduce a "marketplace" solution that orchestrates complex shipping and port transactions.
"We will offer a globally scalable marketplace for smart port and smart shipping services, which is built on leveraging the open APIs provided by the Awake.AI platform. Awake marketplace will enable any third parties to build their own solutions on top of the Awake Platform. It will be a full-service, one-stop-shop for all smart port services, including service purchases raised by ships when making port calls, trucking and even operational services," says Simo Salminen, co-founder and VP of products, Awake.AI.
From Awake.AI
Awake.AI's platform is currently used by port authorities and operators, cargo owners and ship operators.
The Awake marketplace is built on top of an existing platform offering new types of communications, ETA improvement, real-time asset tracking and identification and other advanced services to all actors.