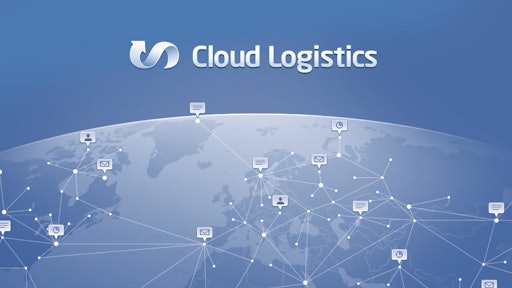 West Palm Beach, FL—Sept. 28, 2015—Cloud Logistics, a provider of software-as-a-system (SaaS) logistics and provider of next-generation transportation management systems (TMS), introduced the industry's first Same-Day Transportation Management System (TMS) offering at the Council of Supply Chain Management Professionals (CSCMP) annual conference in San Diego, California. This new solution leverages Cloud Logistics' TMS to enable customers to start their transportation implementation and begin shipping with their TMS all on the same day. Container Centralen (CC) already proved the value of Same-Day TMS with its rapid deployment.
"When we first created Cloud Logistics, our goal was to compress the average project cycle time from months to weeks to days," said Mark Nix, chief executive officer of Cloud Logistics. "This new offering shows that we surpassed that goal and can now help customers start saving on the first day. Plus, partnering with the innovative distributor Container Centralen was a great way to prove we could achieve such an audacious goal."
John Paulsen, Container Centralen's vice president of operations, commented, "Our customers expect top-notch service. We need to balance this service with reasonable freight spend. After researching many solutions available in the marketplace, we determined that Cloud Logistics best allows us to satisfy all of our customers while efficiently managing our transportation network. On top of that, no one else came close to being able to deploy in a single day."
Same-Day TMS offers the same features that any shipper would expect from a transportation solution. These include freight rating, carrier selection, load tendering and visibility, as well as match pay. The solution provides communication with the nearly 1,000 carriers already on the Cloud Logistics network via the Carrier Portal. Additional capabilities, such as mobile, a vendor portal and third-party logistics (3PL) billing are also available to the shipper, and can be deployed shortly after go-live.
Adrian Gonzalez, president of Adelante SCM and founder of Talking Logistics, offered, "Several years ago, I proposed a concept called software as a self-service, in which a shipper could be up and running with a TMS within an hour or two. Such a solution would empower all of those companies currently managing their transportation operations manually. Cloud Logistics' Same-Day TMS helps brings the industry much closer to this vision of rapid onboarding and time to value."
Companies in this article