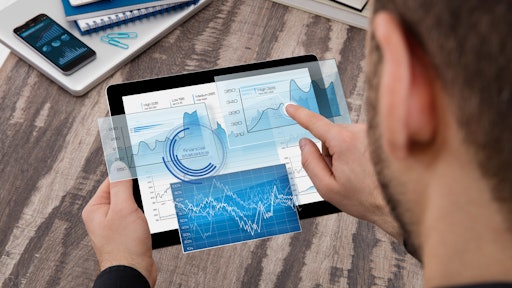 Getty Images
Science Applications International Corp. (SAIC) announced a collaborative pilot program with The Goodyear Tire & Rubber Co. to take steps toward using state-of-the-art blockchain technology to secure supply chain transactions.
SAIC has worked closely with Microsoft to leverage the strength of Microsoft Azure Blockchain services.
"Accurate and secure supply chain solutions are critical to SAIC's work of providing our customers with the commodities they need when and where they require them. Blockchain technology will offer secure methods for transmission of mission-critical, sensitive data and information to our Armed Forces and U.S. government personnel around the world," says Jim Scanlon, SAIC executive vice president and general manager of the Defense Systems Customer Group.
The pilot plans to use industry-standard formatting for digital transactions, as well as smart contracts, or computer transactions, that are securely added to the blockchain. Blockchain participants would then be able to track and view data to analyze supply chain activity, further aiding customers in making informed buying decisions.
"I have no doubt this pilot will bolster the already outstanding work our customers enjoy through the Global Tires Program and further our supply chain solutions," Scanlon adds.