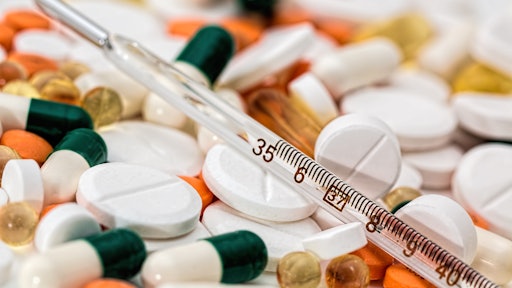 Pexels
The "Healthcare Supply Chain Management - Global Market Outlook (2018-2027)" report predicts that the market will reach $4.10 billion by 2027, growing at a CAGR of 10.2%. In 2018, the market accounted for $1.71 billion, largely driven by the emergence of cloud based solutions, growing adoption of mobile based solutions and rising requirement for reduction in operating costs.
Healthcare supply chain management is the regulation of the flow of medical goods and services from manufacturer to patient. Healthcare supply chain management involves obtaining resources, managing supplies, and delivering goods and services to providers and patients. The healthcare supply chain starts at the medical product manufacturer where items are produced and sent to a distribution center.
Based on the end user, the manufacturers segment is anticipated to register lucrative growth over the forecast period due to supply chain management solutions to better coordinate their transportation and warehouse facilities. These solutions ensure faster, more accurate, and more efficient functioning, and such advantages have increased demand for supply chain management solutions in this segment.
North America is experiencing huge demand due to consolidation of hospitals, regulatory requirements, increasing patient burden in the US, and the implementation of various strategies to improve healthcare supply chain management in Canada.