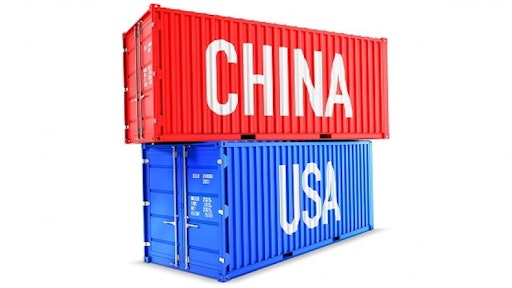 The U.S. has decided to revive its plans of slapping China with new tariffs, causing the country to threaten retaliation, CNN reports.
In a briefing, Chinese Foreign Ministry spokeswoman Hua Chunying said that the country doesn't want a trade war, but isn't afraid of fighting one.
Tensions first rose between the two countries in March after the Trump Administration announced that it was placing a 25 percent tariff on steel and aluminum. As China was preparing to fight those off, the administration announced its own separate tariffs on the country due to believing that they are taking advantage of U.S. technology.
In recent weeks, however, tensions have eased and both sides agreed to hold off on plans of any tariffs while they made progress in negotiations. However, the Trump Administration made a surprise announcement yesterday saying that they were moving ahead with tariffs on $50 billion worth of Chinese goods, CNN reports.
After the Trump Administration initially put tariffs on Chinese goods, the country retaliated with a similar measure on $50 billion of American exports, including automobiles and soybeans.
Some analysts believe that the U.S. may be trying to gain leverage ahead of Commerce Secretary Wilbur Ross's visit to China. However, it is unsure if the talks with Ross will even happen now.
CNN reports that new details of Chinese products affected by the tariffs will be released on June 15 and will go into effect shortly after.