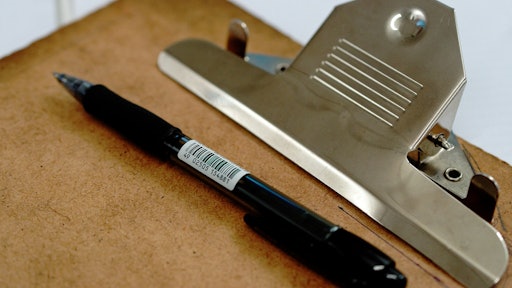 Chief Compliance Officers (CCOs) are less worried than they were a year ago about personal liability—likely a result of program improvements and increased independence and prominence of the compliance function, according to a new survey released by DLA Piper.
But DLA Piper's 2017 Compliance & Risk Report still found that 67 percent of CCOs are at least somewhat concerned, and see significant areas for improvement, including in regard to compliance's relationship with boards of directors. This year's survey was expanded to query directors, who noted a higher level of concern than their CCO counterparts.
"With two-thirds of CCOs and 82 percent of directors at least somewhat concerned about personal liability, it's important and appropriate for organizations to watch the compliance landscape very closely," said Brett Ingerman, co-chair of DLA Piper's Global Governance and Compliance practice. "Political events around the world—including Brexit and the election of Donald Trump—mean the compliance picture is fluid, another reason why organizations should be vigilant about developing and maintaining strong compliance programs."
Seventy-one percent of CCO respondents in this year's survey said they made changes to their compliance programs based on recent regulatory events, up from just 21 percent in 2016. That is likely part of the reason, along with a relative lack of prosecutions stemming from 2015's Yates Memo, CCOs expressed less concern about personal liability. The less rigorous regulatory environment expected under the Trump administration is another possible factor.
The greater level of concern from directors likely stems from other findings in the report that show lingering issues in communications channels and a persistent lack of training for directors. But 84 percent of CCOs said they had sufficient resources, clout and board access to support their ability to do their jobs, compared with 76 percent who said that last year.
"CCOs who took the survey said they are increasingly able to effect change, procure resources and interface with senior leadership," Ingerman added. "In addition to the growing importance of compliance within organizations, this is likely indicative of many CCOs' growing ability to demonstrate compliance's value beyond risk management."
The Highlights:
CCOs less concerned—As noted above, 67 percent of CCO respondents were at least somewhat concerned about personal liability, down from 81 percent in 2016. Eighty-two percent of directors, surveyed for the first time this year, were at least somewhat concerned.
Adapting to regulator changes—Seventy-one percent of respondents said they had made changes to their company's compliance program based on recent regulatory events, compared with 21 percent a year earlier.
Greater CCO satisfaction with resources—Eighty-four percent of respondents said they have sufficient resources, clout and board access to support their ability to effectively perform their jobs, up from 77 percent last year.
Boards agree, to a point—A comparable percentage of directors (86 percent) said compliance has sufficient resources. But 53 percent of directors said compliance had sufficient resources to a great extent, compared to only 29 percent of executives.
Monitoring improves, but still a weak point—At 46 percent, monitoring was the top choice picked by CCOs when asked which area of their programs was the weakest, down from 66 percent in 2016.
DLA Piper distributed surveys in the first quarter of 2017 and received responses from 137 corporate in-house counsel, compliance professionals and members of boards of directors. Forty-three percent of the respondents held the title of Chief Compliance Officer or GC/CLO and nearly 40 percent came from companies with more than US$1 billion in revenue. Fifty-two percent of respondents' revenue comes from North America, followed by 21 percent from Europe, the Middle East and Asia, 15 percent from Asia-Pacific and 13 percent from Latin America. Forty percent of respondents represented publicly traded companies, while 60 percent were private.