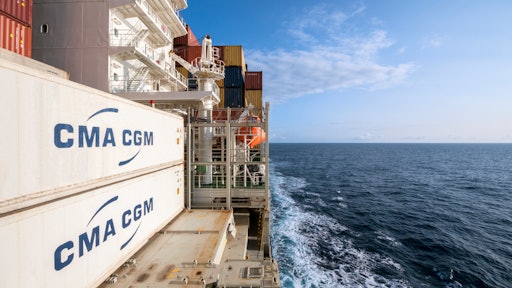 April 15, 2016—Another brazen attack occurred off Nigeria as pirates boarded and kidnapped two crew members from a containership underway.
The ship has been identified as the Liberian-flagged CMA CGM Turquoise, a 4,360 twenty-foot equivalent unit (TEU) containership chartered by French shipping company CMA CGM.
The International Maritime Bureau's (IMB) Piracy Reporting Center confirmed the attack and kidnappings, reporting that, on April 11, armed pirates boarded a containership underway, approximately 30 nautical miles southwest of the Bayelsa Coast, Nigeria. Master raised the alarm and activated the ship security alert system (SSAS), and all crew members, except two, mustered in the citadel, the report said. After about 12 hours, the crew emerged from the citadel and discovered that the two crew members had been kidnapped.
All other crew are safe and the Nigerian navy boarded the vessel for investigations, the IMB report said.
To read the full story, please click here.