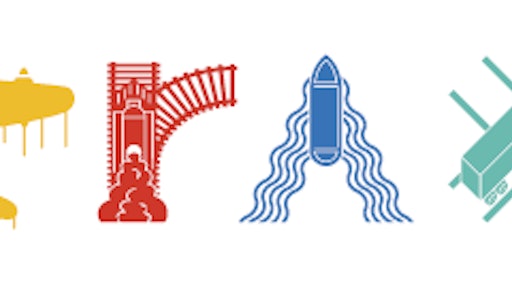 Scottsdale, AZ—April 8, 2016—Trax Technologies, a global company specializing in harnessing logistics data and insights to improve supply chain performance, announced that Don Baptiste joined the company as CEO. He brings more than 20 years of experience as an entrepreneurial leader with a deep background in data analytics, growth strategy, new product development and organization improvement. As CEO of Trax Technologies, Baptiste will be responsible for driving the company's next stage of growth. Baptiste was previously the co-founder and head of Bloomberg Government, where he was responsible for the business unit's launch and tremendous growth. Prior to that, Baptiste led high-impact consulting engagements for McKinsey & Company where he helped enterprise clients develop growth strategies and achieve operational efficiencies.
As part of Baptiste's previous role at Bloomberg Government, he led a cross-functional team of more than 200 people with direct responsibility over profit and loss, sales, product development, analysis, customer support, improving productivity and delivering increasing value to a diverse client base.
"I'm thrilled to join the Trax team," stated Don Baptiste, CEO, Trax Technologies. "It's a dynamic company with compelling technology, exceptional supply chain expertise, top-tier clients, and a talented team that's poised to capitalize on new industry-leading solutions for the global logistics and supply chain market. I look forward to working closely with everyone at Trax to further innovate and drive value for our global customers."
The transition in Trax leadership was part of a long-range succession plan.
"After an extremely robust search, it was clear to everyone that Don is the right leader at the right time for Trax," said Brian McCarthy, Trax's chairman. "Scott Nelson, Trax's founder and former CEO, built an amazing global company with an incredible foundation of world-class customers, industry-leading technologies and highly committed employees. Scott and the board of directors have been working for some time to inject new leadership to guide the company through its next phase of growth. Trax faces an exciting future and we are very pleased that Scott will remain a key participant in that future."
Scott Nelson will assume the role of vice chairman. He will remain involved in supporting the company's growth initiatives, developing new solution sets, and evangelizing the company's unique differentiators to the industry, media and academia.
"Don brings exceptional business acumen and a clear sense of customer value. His proven leadership ability in identifying new revenue streams, and creating category-defining products and services will help Trax further differentiate and expand," stated Scott Nelson, founder and vice chairman, Trax Technologies.
Baptiste holds a BA in economics from the University of Massachusetts, Amherst and an MBA with honors from the University of Chicago. He will be based in the company's Scottsdale, AZ headquarters.
Companies in this article