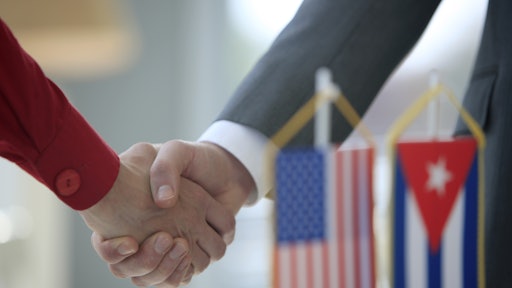 Washington—March 17, 2016—The Obama administration unveiled some of the most extensive changes in decades to rules on U.S.-Cuba trade, financial transactions and travel, including a provision that effectively lifts the long-standing ban on American tourists visiting the country, according to The Wall Street Journal.
The new measures ease restrictions on American financial institutions and significantly broaden Cuba's access to the global economy. They allow Cuban citizens to earn salaries from U.S. companies and to have American bank accounts for limited purposes, as well as permit the use of U.S. dollars in financial transactions with Cuba.
The changes, which the Cuban government has pushed for, come five days before President Barack Obama is scheduled to arrive in Havana for a historic trip designed to advance his policy of restoring relations with the country. Obama will be the first sitting U.S. president to visit Cuba in nearly 90 years. While the U.S. embargo on Cuba remains in effect until Congress votes to lift it, the executive changes, which took effect Wednesday, further chip away at its impact.
The White House hopes granting Cuba access to the dollar will spur changes from the Cuban government, including allowing foreign firms to hire Cubans directly and abolishing a 10 percent penalty on exchanging dollars, said Ben Rhodes, a deputy national-security adviser who led Obama's rapprochement effort with Cuba.
To read the full story, please click here.