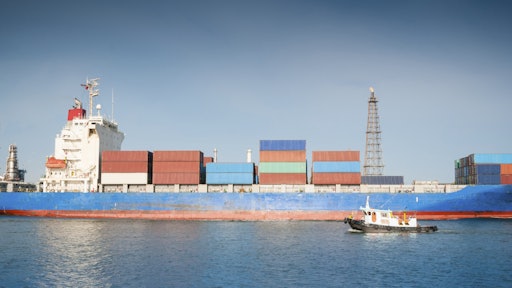 Geneva—Oct. 16, 2015—Shipping mergers are leaving an increasing number of countries serviced by too few suppliers to ensure a competitive market, the United Nations (UN) trade and economic think tank, the United Nations Conference on Trade and Development (UNCTAD), said.
Globally, there is now an average of 15.7 companies offering regular container shipping services to each country, a number that has declined steadily from 22.1 in 2004, UNCTAD said in its annual Review of Maritime Transport.
"I don't see any reason why this trend would not continue," said Jan Hoffmann, head of trade facilitation at UNCTAD and coordinator of the report.
The three biggest firms—Maersk Line A/S, Mediterranean Shipping Company and CMA CGM S.A. —have 35 percent of the world market, the report said. At the start of this year, the top 20 firms controlled 83 percent of container shipping capacity globally and all their new orders were for bigger vessels.
To read the full story, please click here.