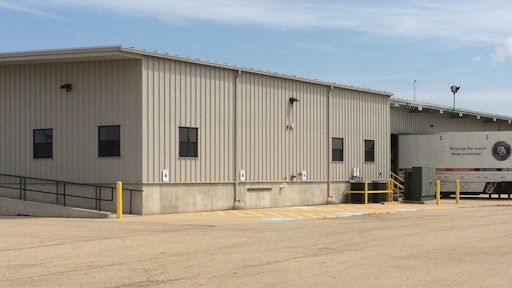 Peru, Ill.—August 10, 2015—Old Dominion Freight Line, Inc. opened its new La Salle Service Center in Peru, Ill., moving from an existing location in Utica, Ill.
The La Salle Service Center, located at 22 Unytite Drive, Peru, IL 61354, replaces a smaller facility at 761 East Route 6, Utica, IL 61373. The Thomasville, N.C.-based less-than-truckload (LTL) carrier, which is over 80 years old, operated in the former La Salle facility for 10 years.
The expansion was a response to a significant increase in shipment growth at the previous facility. In addition to its premium LTL services, Old Dominion offers container drayage and consolidation/deconsolidation at its La Salle Service Center.
"The new terminal will help us improve our already best-in-class premium service to our customers," said Ty Anderson, manager of Old Dominion's La Salle Service Center. "We look forward to our partnership with the city of Peru and our footprint in the Illinois Valley."
The 85-door facility is strategically located near two major interstate highways and numerous shipping locations in the service area with a wide variety of products. The La Salle Service Center features LED lighting through the center, an office area and an on-site truck scale.
The La Salle Service Center serves a number of cities in the area, including La Salle-Peru, Ottawa, Morris, Plano, DeKalb-Sycamore, Rochelle, Dixon, Mendota, Princeton, Neponset, Peoria-East Peoria, Morton, Bartonville, Pekin, Canton, Streator, Pontiac, El Paso and Wenona.
Companies in this article