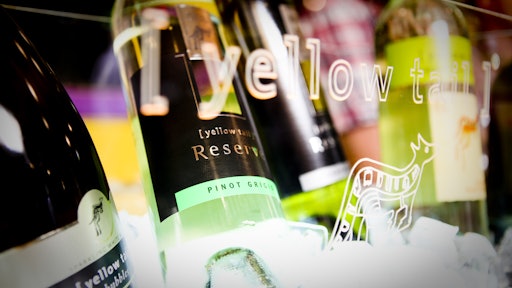 Atlanta—June 23, 2015—Manhattan Associates, Inc. announced that Australia-based beverages distributor Casella Family Brands, known internationally for its Yellow Tail wine range, completed a successful implementation of Manhattan's Supply Chain Commerce Solutions. The deployment optimizes order fulfillment processes across its global service operation, delivers margin improvements via a flexible and streamlined distribution approach, and enables ongoing business growth.
Casella Family Brands grew from a small family-owned business in 1969 to become Australia's largest family-owned winery. The inception of the Yellow Tail label in 2001 propelled the business to new heights and the brand is now the most powerful Australian wine brand in the world. Approximately 27 percent of Australian bottled table wine exported from Australia is Yellow Tail and it holds the record for the fastest growing imported wine in U.S. market history. Today, Casella Family Brands ships over 12.5 million of cases of wine to more than 50 countries around the world every year.
Following its sustained period of rapid growth, Casella recognized it needed new technology that could improve visibility of inventory across its two distribution centers (DCs), and offer the required degree of scalability to improve product availability and drive future growth. Consequently, Casella looked to Manhattan for a dedicated global distribution management and order fulfillment capability.
Sam McLeod, distribution manager at Casella Family Brands, commented, "We have the fastest bottling line in the world, capable of processing 36,000 bottles an hour. Bottling at this speed and managing the volume of inventory associated with this scale of operation requires a strategic Supply Chain Commerce Solution. Simply put, thanks to the availability improvements we achieved with Manhattan's technology, our coveted Yellow Tail brand is seen on more dining tables, on more store shelves, and in more bars, pubs, clubs, hotels and restaurants around the world with every passing week and month."
Companies in this article