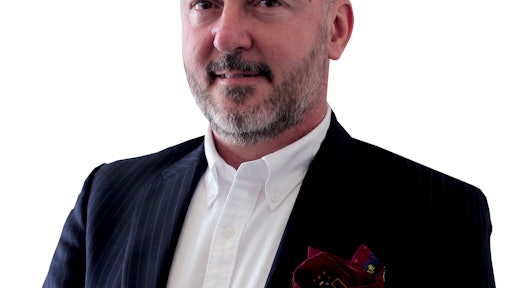 Over the past 20 years, globalization dramatically changed the face of manufacturing. The rise of offshoring opportunities enabled developed world manufacturers to use low-cost labor countries—notably China—as a workshop.
Labor arbitrage looked like an easy way to gain operational cost reduction and cut total supply chain costs. As a result, the world's most developed countries lost a significant share of their manufacturing jobs, particularly those dull, repetitive jobs that couldn't be efficiently automated.
Today, with rising labor costs in many emerging economies, the development of a number of game-changing plant-floor technologies and a marketplace that is fundamentally different than it was 20 years ago, many companies are revisiting their manufacturing strategies. SCM World survey data confirm that the manufacturing industry is entering a new period of renaissance, with more than 80 percent of respondents saying that manufacturing is very important to their countries' economic competitiveness.
Today, consumers are in the driving seat: They have great choice and can dictate to manufacturers what products they really want. While manufacturers champion productivity, many consumers are interested in speed and customization—not just cost. This mismatch between demand and supply is the most critical challenge in manufacturing industry today. Making products when the customer wants them, while also making them profitably, is no easy task.
Many companies find themselves in a situation in which they are managing a network of offshored factories with long lead times, insufficient visibility and little flexibility to adapt to a rapidly changing marketplace. This formidable marketplace change is driving the industry toward a phase of profound rethinking, the consequences of which will define the third industrial revolution.
The Third Industrial Revolution
Like all revolutions, the future of manufacturing will be disruptive. Along the way, manufacturers are rediscovering the importance of making things in house. But the third industrial revolution won't see the return of old-style manufacturing based on low-wage, low-skilled labor and mass production.
The emergence of several game-changing technologies—from collaborative robotics to the Internet of Things, and from big data analytics to additive manufacturing and 3D printing—will make the plant floor more efficient and raise the role of factory workers from mundane task operators to knowledge-based decision-makers.
The manufacturing plant floor will once again become a cool place to work and will attract a younger generation of talented workers who are proud to be making goods. The game will be about creating higher levels of agility, responsiveness and innovation, with the fundamental support of technology and people's skills.
Knowledge workers will be at the center of the factory of the future as they provide the level of flexibility that is required to fulfill customer demands for highly personalized products. On the journey to the third industrial revolution, manufacturers will have to implement a number of changes in their manufacturing strategies that can be summarized in a shift from capacity to capability.
From Efficiency to Fulfillment
Manufacturers of the future will have to move away from today's exclusive focus on efficiency toward closer attention to customer fulfillment needs. Efficiency will still be important in the future, of course, but meeting customer needs with higher levels of flexibility will be much more so.
Making factories agile and responsive will be the quintessential capability. This shift will require the adoption of principles such as proximity to demand, postponement of variability and centers of excellence, as well as a massive change in mindset.
Supporting agility and responsiveness, there are also two fundamental capabilities:
The digital factory. As the digital economy is revolutionizing every aspect of life and business, so the factory of the future will be digitally infused, providing tightly interconnected information and production flows.
Knowledge workers. People's knowledge and their ability to learn quickly and adapt to new technologies will represent the essential source of competitiveness for future manufacturers.
These issues are explored in a recent SCM World report, The Future of Manufacturing: Maximum Flexibility at Competitive Prices, along with case studies and examples from companies such as ABB, Flextronics, GoPro, Harley-Davidson, HP, Lego and Zara. The report is based on a survey jointly run by SCM World and the not-for-profit industry association MESA International.
Companies in this article