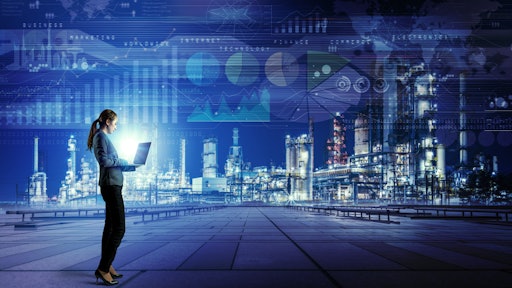 AdobeStock_182350781
Supply chains for materials, components and even finished products have become ever more complex.
The complexity of Essilor's supply chain infrastructure is no exception. In particular, tracking product packaging and fulfilling orders efficiently has proven to be difficult. Essilor is a multi-national ophthalmic optics company and part of the EssilorLuxottica SA group, which sells global brands such as Ray-Ban, Oakley and Varilux, among others. Essilor carries hundreds of thousands of stock and finished products that are fabricated at many different labs in different countries and sold all over the world.
Many years ago, Essilor tried to modernize its product tracking system with third-party software solutions and in-house relational database applications, but without success because relational databases lack the ability to model complex relationships. Essilor needed the freedom of a scalable and schemaless graph database, like Franz's AllegroGraph, which provides the flexibility to evolve its data model and seamlessly add new applications to address the rapid growth and changing needs at Essilor.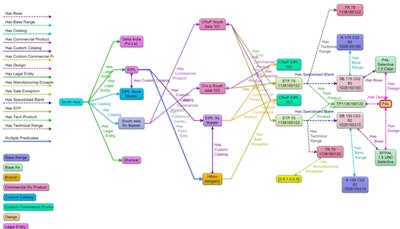 Franz leveraged its decades of experience in artificial intelligence (AI), machine learning and semantic graph database technology to help Essilor develop and deploy an internal supply chain risk management system (a fulfillment system). Such a system solves complex problems in supply chain management, including uncovering and preventing risks, automating onboarding, enabling rapid identification of alternate suppliers to prevent delays and upholding compliance needs.
Essilor's supply chain risk management system based on AllegroGraph captures important product and supply chain information, along with new events in real-time and delivers AI-driven predictions to significantly improve risk management. This is difficult to do with traditional supply chain applications, which are based on relational databases that can't model the complex connections. Now Essilor can mitigate risks to critical supply chains by utilizing AllegroGraph, which is ideal for real-time AI.
Essilor developed and deployed into production the first AllegroGraph-based application in only a few months after engaging Franz. They found AllegroGraph's W3C standard SPARQL query language is much easier to use than SQL, but most importantly, AllegroGraph is a very stable and highly scalable platform thanks to its multi-master replication cluster feature.
AllegroGraph is a knowledge graph platform that enables businesses to extract sophisticated decision insights and predictive analytics from highly complex, distributed data that cannot be uncovered with conventional databases. Unlike traditional relational databases or other NoSQL databases, AllegroGraph employs graph technologies that process data with contextual and conceptual intelligence. AllegroGraph is able to run queries of unprecedented complexity to support predictive analytics that help organizations make more informed, real-time decisions.
The AllegroGraph-based supply chain system at Essilor is scalable, running 24/7 while not disrupting existing systems and has been tested and proven in mission-critical production. Its multi-master replication (MMR) feature allows Essilor to scale up their applications easily by adding more database server nodes to the cluster. Each database is both a primary for the node and replica for the other databases, which sync up automatically. With AllegroGraph MMR cluster, there will not be any database I/O bottlenecks typical in high throughput systems like the one at Essilor. That is why their system can easily handle 100,000 concurrent queries per minute at peak hours.
AllegroGraph also comes with another production feature, the 2-Phase commit, which is integrated with Atomikos transaction manager to ensure ACID consistency across different database systems. The system includes advanced machine learning capabilities via a graph neural network algorithm that is more suited and more accurate for predictive analytics on a graph data structure.
Essilor's AllegroGraph supply chain risk management system enables timely actions to changing events and re-prioritizes responses to supply risk. It enables stakeholders to develop a realistic crisis management and recovery plan to enhance product resiliency. Today, Essilor deploys several AllegroGraph servers in the cloud.