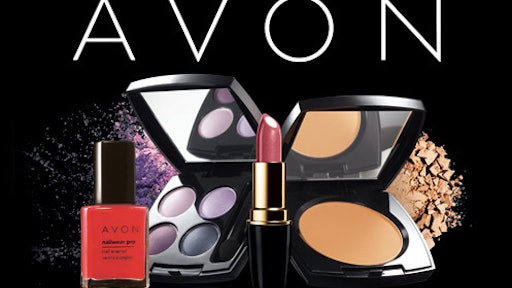 Avon Products announced key milestones in the transformation of its service supply chain. By fueling greater flexibility and connectivity throughout its supply chain, the makeup company was able to deliver marked improvement in service quality and satisfaction and retention levels for its Avon Representatives.
The company transformed its efforts by gaining new leadership in a newly created Sales and Operations Planning role. Rob Lowndes will assume the role of vice president of sales and operations planning (S&OP) and will be responsible for matching objectives to new technologies, adopting an integrated value chain perspective in order to manage sales and more effectively order planning to improve product availability and service levels across Avon's global markets.
The beauty company will utilize exclusive software to provide real-time sales planning for its representatives as well. The technologies will allow for increased adaptability to demand volatility to enhance delivery abilities, and will accurately forecast customer demand and will synchronize Avon's ability to meet the demands by right-sizing inventory requirements across its supply chain.
The technologies have rolled out in three of Avon's top 10 markets and will expand to the company's top 15 markets by early 2019. The company is aiming to use the technology to achieve a fully automated campaign planning process.
Avon has also committed itself to more in-depth tracking of growing Representative satisfaction through regular pulse surveys. The company will be speaking to upwards of 100 Representatives in each of its top markets every day to measure success scores across 10 fundamental service KPIs and applying the data to immediate preventative and corrective actions.
Since April, Avon has made 25,000 calls to its Representatives and has achieve a 30 percent reduction in damaged boxes, successful launch of reinforced and compartmentalized boxes in five countries and an average representative satisfaction scores up by as much as 30 percent.
"We are making significant progress to our service supply chain, and these efforts are beginning to show results across the organization, particularly with regard to Representative satisfaction and overall operational improvements.," says Jan Zijderveld, CEO of Avon. "Through the application of targeted demand planning software, we are building a smarter supply chain that better understands the immediate needs of our Representatives, and responds and reacts to them with greater efficiency and effectiveness. We look forward to benefiting from Rob's leadership as he advances our positive momentum in this crucial area. We are extremely focused on finding new and better ways for Avon to deliver the level of quality and service our Representatives deserve."