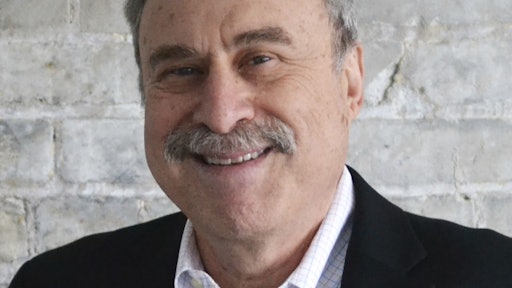 We're all about solutions—global solutions—here at Supply & Demand Chain Executive. That's why this issue is so valuable. Our annual SDCE 100 singles out the innovations that help ease the pain of so many supply chain problems.
The vital issues that keep supply chain people—providers or practitioners, on the shop floor or in the C-Suite—awake at night are pretty much known to all of us: risk management, talent management, Big Data and a technology boom that shows no signs of slowing down. Within these pages you should find some tips, some hints, and some outright solutions that will work for you, no matter your industry.
Talent management, including hiring and retaining staff, as well as blending the generations can be particularly vexing. How do you blend the Baby Boomers, who are nearing retirement and have immense knowledge, with the Millennials (also known as Gen Ys, ages 18-34) who have grown up in a technological age, but perhaps don't know supply chain or a particular industry?
I had an interesting conversation earlier this month with Sandy Rosenfeld, Manager of Operations at Fleet Advantage. We were chatting about the driver shortage—conservatively, there are 30,000 open jobs out there.
There are an estimated 75 million millennials in the United States. These folks, she told me, "tend to think that the trucking industry is older men in cumbersome equipment that's inefficient, hard to drive and isn't good for the environment."
What will it take to bring them into the trucking industry? Companies often don't know how to recruit this huge talent pool. "Some companies are not advertising to them properly," Rosenfeld said. "They're still using newspaper ads. Millennials are all about social media and connectivity. Those are important tools to tap into that workforce." Let them know that there are new vehicles out there that are technologically and environmentally sound, and contain the very latest safety features.
"Millennials are environmentally conscious. Their lives blend into their work, and their work blends into their lives. They're tech savvy and visual. You can't recruit them if you don't know who they are."
So there's an assignment for you if you need drivers. Learn about the millennials. In fact, that's a talent pool you should know about no matter what employment needs you have.
***
Over the past years, we've focused on the technology and software that drive supply chain, but there's so much more. Beginning in this issue, check out our new department, On the Floor, where we'll highlight such important components as fork lifts, racking, conveyors, pallets, power sources and related solutions that increase efficiency and ROI in the warehouse. Turn to page 44 to read Associate Editor Carrie Mantey's informative story on the latest in racking and slotting.
Enjoy the issue.