trekandphoto - stock.adobe.com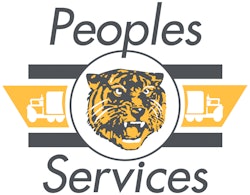 Total Distribution, Inc. has acquired the assets of Kandel Cold Storage, Inc., based in Tallmadge, Ohio. The cold storage facility will expand TDI's regional footprint in Northeast Ohio and improve the service levels and flexibility to Kandel and current PSI customers.
"The acquisition continues the strategy of further diversifying and expanding the food-related services offered by PSI and its affiliates," said Doug Sibila, CEO and President of Peoples Services. "Kandel Cold Storage's key customers were a critical component and rationale for the acquisition. Kandel Transport, Inc., owned by Jack Daniels, will not be impacted by the acquisition of Kandel Cold Storage and will be a key partner of TDI in providing temperature controlled, refrigerated and frozen transportation services."
The combined TDI and PSI businesses operate over 8.0 million square feet of contract and public warehouse space located in seven states and 46 facilities in Akron, Barberton, Brooklyn Hts., Canton, Cleveland, Clyde, Columbus, Dayton, Fremont, Mogadore, Massillon and Navarre OH; Midland and Saginaw, MI; Parkersburg and Nitro, WV; Norfolk and Salem, VA; Charlotte and Winston-Salem, NC; Charleston and Greenville, SC & Jacksonville, FL. The PSI network offers a range of specialized material handling and storage services including many value-added activities such as drumming, milling, tolling, packaging, kitting, inventory management, transloading, cross-docking, transportation and brokerage services. Many facilities are rail served.
Peoples Services is ISO 9001:2015 certified and belongs to the International Warehouse Logistics Association (IWLA), the Ohio Trucking Association (OTA), the American Trucking Association (ATA), and the Warehouse Education Research Council (WERC). Five Ohio facilities have achieved the SHARP Designation (Safety and Health Achievement Recognition Program) for their reduction of hazards and low incident rates. They are also partners of the ACC Responsible Care Management System. Warehouse and trucking personnel are trained in the handling and storage of hazardous materials and chemicals. Ten Ohio facilities are FDA registered and capable of handling food-related products.
PSI is one of the Top 25 third-party warehouse logistics companies in the country as listed in Transport Topics. Doug Sibila is the third generation of family ownership, which traces its roots back to Peoples Cartage, a trucking company founded in Massillon, Ohio in 1914. In 2017, 2018, 2019 & 2020, Peoples Services received multiple awards for Customer Service, Corporate College Smart 50 and Business Longevity from Smart Business along with a Business Growth Award through Cascade Capital Corporation. In 2016, the company received the Family Business Achievement Award from Smart Business and in 2015, the Business Excellence Award from the Canton Regional Chamber of Commerce. In 2012 through 2015, Peoples Services was recognized as one of the top 100 fastest growing companies in NE Ohio by Weatherhead 100 (and the oldest company in the 100). Also, in 2012 Peoples Services won the U. S. Small Business Administration's (SBA) Jeffrey Butland Family-Owned Business of the Year Awards for the state of Ohio and the entire SBA Midwest Region.
Kandel Cold Storage, Inc., will operate as Total Distribution, Inc., as a fully owned subsidiary of Peoples Services, Inc.