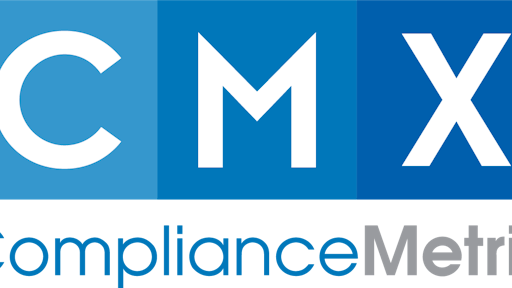 ComplianceMetrix LLC, (CMX) announced today the release of Version 8 of SupplyChainMetrix (SMX), it supply chain quality management solution.
"The release of version 8 is a significant milestone for CMX. The advancement in our technology platform and new capabilities provide for a more comprehensive and easier to adopt offering for not only global brands, but smaller domestic brands as well. The feedback from our customers, prospects and industry analysts has been tremendous," said Mitch Porche, CEO, ComplianceMetrix.
Technology and platform advancements include:
New User Interface – A completely new, responsive and adaptive to all devices, user interface which utilizes Bootstrap 4 and Google's Material Design language and patterns.
New Layout and Design – Includes new navigation and updated designs for modules based on user experience studies and best practices.
Updated Native Apps – Updated IOS, Android, and Windows Native Apps for online and offline use.
Integrated BLe Temperature Probes – Added support for Bluetooth Low Energy (BLe) for use with temperature probes. Out-of-the-box support for Cooper Atkins and Aginova probes, with more to come.
Support for Voice and Text Messaging – Integration with Twilio.
Integrated Payment Processing – Integration with Chargify.
New Data Visualization and Business Intelligence – Out-of-the-box support for Tableau.
Easier Integrations – Availability of a new RESTful-based Business API for integrating systems and managing business objects.
Improved Scale and Performance – Migration to Aurora from Amazon Web Services (AWS).
More Languages – Support for 10 new languages, for a total to 20.
Enhanced Data Privacy – Full GDPR and US-EU Privacy Shield Framework Compliance.
Data Security Certification –

CMX's

Payment Card Industry (PCI) Data Security Standard (DSS) Certification has been recertified.
Several brands, including Bloomin' Brands, Inc. and RaceTrac have recently upgraded to Version 8 of SMX.
"Our update to Version 8 of SMX went very smoothly. We've received lots of positive comments from the team here at Bloomin' Brands as well as our supply chain partners. Getting positive feedback from our partners on its ease of use has been exciting. The updates to usability, enhanced search, and new features have already created new efficiencies and enhanced our business processes," said Lindy Miller, senior director supply quality and product innovation at Bloomin' Brands, Inc.
Updates to SupplyChainMetrix (SMX) include:
Enhanced Partner Onboarding and Maintenance – Including a new wizard-based interface for initiating and renewing partner approvals and requesting documents.
Automated Payment Processing – Allows brands to optionally charge a periodic fee for partners accessing their SMX implementation to offset technology investments.
New Option for Document-based Specification Management – Customers can now choose between managing specifications using data-driven forms or as document attachments.
Expanded Ingredients and Sourcing Functionality – More ingredients have been added to SMX's Ingredient database, with the ability to designate which ingredients require sourcing declarations which improve visibility and transparency.
Enhanced Incident Management – New features and reports for automating the resolution of product and guest related incidents between restaurants/retail locations, distributors and suppliers.
Enhanced Configuration Management – SMX is now more configurable than ever, allowing for faster implementation, flexibility and self-service.
"With the launch of Version 8 of SMX, RaceTrac has gained new functionality to more effectively manage and continuously improve our operations in one centralized online system," said Ozzie Brooks, senior manager of food safety and regulatory compliance at RaceTrac. "The program allows RaceTrac to have real-time food safety program visibility, business intelligence, and consistency."