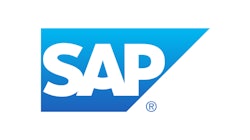 Everett, WA — May 2, 2003 — Intermec Technologies Corp. is adopting a customer relationship management (CRM) solution from SAP to provide its sales force with a single point of access for customer interaction data from all sources across the enterprise.

Intermec, based in Everett, Wash., is a unit of $2.1 billion technology company UNOVA, manufacturing radio frequency identification (RFID) solutions and mobile computing systems.

In moving to the mySAP CRM solution, Intermec is looking to improve service to its customers and to give its sales staff the ability to track sales opportunities more effectively.

Intermec Technologies will implement mySAP CRM to develop a standardized customer information system, increasing the quality of data collected in the field and facilitating information sharing among field sales personnel. The implementation of mySAP CRM will replace four separate legacy systems to deliver one view of the customer to Intermec's sales force.

With the addition of mySAP CRM, Intermec will tie together its existing financial and materials management solutions from SAP to establish a CRM system capable of providing up-to-date sales account information to several hundred CRM users.

"After making the strategic decision to consolidate all legacy systems into one comprehensive system, mySAP CRM offered Intermec the best opportunity to develop enterprisewide standardization and a single customer view," said Tom Miller, executive vice president at Intermec. "We believe this capability will increase the effectiveness and productivity of our sales force and better service our current and future customers."

Intermec is scheduled to begin global deployment of my SAP CRM in the United States, followed by Europe in 2004.



Companies in this article