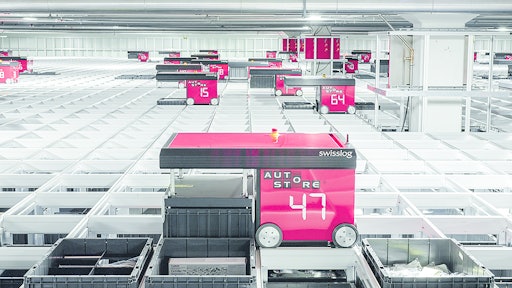 Swisslog Warehouse & Distribution Solutions recently was selected to deliver its innovative AutoStore Automated System to Yusen Logistics, a leading provider of contract logistics and air/ocean freight forwarding.
The autonomous robots, which sit on the top of an aluminum grid as part of a state-of-the-art storage system, are expected to go into operation in 2017.
A joint effort between the two companies, Yusen Logsitc's Singapore warehouse will be equipped with Swisslog's AutoStore system in order to serve multiple customers under one roof and to cater to its growing needs. Swisslog will be responsible for the implementation of the AutoStore System, which includes approximately 16,595 spaces for stored items.
For additional details, read the original article at www.yusen-logistics.com/en/resources/press-and-media/13807.
Companies in this article