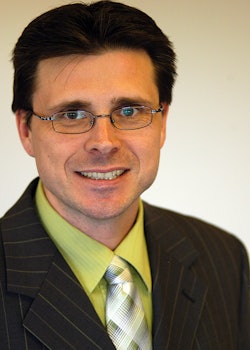 1350 Sherbrooke St West
Suite 1400
Montreal H3G1J1
Canada
Phone:
(514) 933-8777 x103
I collaborate with companies to develop and implement supply chain and logistics strategies that maximize their distribution assets by developing and implementing supply chain and logistics solutions through client collaboration and fact driven decision making.

I work with distributors across a range of industries from initial project definition right through to implementation. Through detailed study and fact-based decision-making, I equip clients with a proven methodology that delivers practical, measureable results.

For the past 15 years, I have had the honor of serving very dynamic and growth-oriented companies in the areas of food, beverage, retail and small parts distribution.

As a member of LIDD's executive leadership team, I am fortunate to have combined my knowledge and expertise with over 60 years of supply chain experience.
Specialties
Project types include: retail, wholesale, 3PL, foodservice, manufacturing and supply/service industries across a wide variety of industrial sectors (food, beverage, pharmaceutical, hardware, electrical, plumbing, GM/HBC, spare parts, etc..).