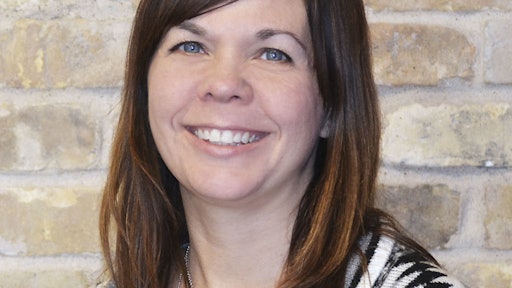 What is the silent killer that strikes without warning, and can bring a company and its supply chain to its knees? Complacency.
When companies and supply chains become content to rest on their laurels, and resist adapting to changes in the marketplace, they can lose their competitive edge.
Complacency can also bring a magazine to its knees. At Supply & Demand Chain Executive, we were never content with running in place, but recently, we decided it was time to make certain we keep kicking this silent killer to the curb.
We launched Supply & Demand Chain Executive 16 years ago to address the growing interest in supply chain management, particularly from the perspective of senior executives. However, supply chains and virtually every industry they touch evolved and changed quite a bit over the years. And after a comprehensive soul search, we decided it was time for us to once again tweak our content, delivery, look and feel in order to remain highly relevant to our dynamic and evolving executive audience.
In this first issue, and in the ones to come, you will see some exciting changes as we devote more coverage to new and emerging areas impacting supply chains. Each issue will include special reports on the Internet of Things (IoT), procurement and trade finance; executive focus features on transportation, warehousing, software and technology, and professional development; global regional reports; and in-depth coverage of today's top topics, including Big Data, risk management and corporate social responsibility. We also have a Made in America series to profile those companies swimming against the tide to move manufacturing and production overseas, and deciding instead to keep their operations in the states.
And because we understand that when you work hard, you want to play hard, we've introduced a Work Hard, Play Hard column that takes a look at the after-hours lifestyles and hobbies of supply chain executives. From ballet to extreme sports to wine-making and travel adventures, we're already finding you are spending your off-hours in some pretty interesting ways.
With all these changes, Supply & Demand Chain Executive stands uniquely poised to help supply chain leaders position their companies for future growth. But the more things change, the more things stay the same. As the magazine's new editor, I plan to draw upon my 22-year editorial background in business-to-business writing to provide cutting-edge coverage of the supply chain that Supply & Demand Chain Executive's readers have come to expect.
We understand that today's dynamic supply chain leaders must rapidly respond to constant change to fashion resilient supply chains that are able to adapt and manage risk in an ever-changing global economy. And at Supply & Demand Chain Executive, we plan to continue delivering the content to help you do just that—today, tomorrow and well into the future.