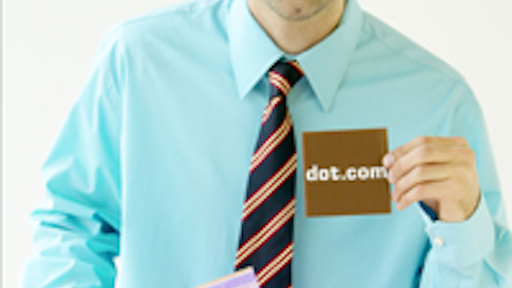 The gift-giving season is in full swing as I write this, and U.S. consumers are hard at work making or breaking retailers' fiscal years. Prospects for the season look good, according to the National Retail Federation, which has estimated that holiday sales will rise 5.0 percent this season versus 2005, to $457.4 billion. Confirming this estimate, Roger Selbert, the editor and publisher of the industry newsletter Integrated Retailing, reported in his November issue that the U.S. Consumer Demand Index had risen to its highest level in more than a year. The survey-based index, which measures U.S. consumers' actual buying plans for the following three months, rose from 72 to 109, indicating "strong and substantially increased purchasing intentions" across a variety of durable and non-durable goods categories.
This rising tide of consumer sentiment may or may not boost the bottom line for any given retailer, but Selbert believes those retailers with the more extensively integrated brick-and-mortar and online operations will be best positioned to capture "wallet share" this year and into the future. Clearly more consumers are incorporating online shopping — whether for research or actual purchases — into their regular buying processes: an NRF survey found that nearly half of consumers (47.1 percent) planned to shop online during the 2006 holiday season, up from 36.0 percent three years ago. Selbert sees leaders in the industry figuring out not only how to increase their online sales but also how to leverage their online presence to drive greater in-store sales. "That's the single most important factor that's going to separate winners from losers in the retail industry today and going forward," he says.
At the back-office level, retailers need to have an integrated view of their stores, their inventory, their operations and the consumer. The trap that some retailers have fallen into, Selbert believes, is that they have built up separate infrastructures to support their brick-and-mortar and online operations. Many built a Web presence years ago, when it first became possible to open an Internet storefront, but never created an integrated online-offline infrastructure. These companies face tremendous, but necessary, investments to bring the two sides of the business together. "But the smart companies are doing it," Selbert says. "They're spending hundreds of millions of dollars to do it because they realize that it's necessary if they want to be a retail leader." As an example of a company that already is "getting it right," the retail expert cites REI, the outdoor gear cooperative, which has adopted the philosophy that every online consumer who can be directed from the online world to a physical store — whether to pick up merchandise ordered online or for a return — represents a new selling opportunity. Other companies that "get it," according to Selbert, include Wal-Mart, Home Depot, Sears, Best Buy and Barnes & Noble.
What distinguishes these leaders from the laggards? "It's not just technology," Selbert warns. "It takes a whole new mindset. It involves recognizing that the world has changed." And, he adds, retailers have to be prepared to reorganize the way that they do business from top to bottom. Corporate culture and inertia, as well as an unwillingness to take the big risks and make the necessary investments, will be the biggest impediments to companies trying to move in this direction. "The technology is available out there," Selbert asserts. "It's just a matter of getting people to implement it and then use it."
How is your company transforming to more tightly integrate supply chain with the front end of the business? What are your goals for 2007? As always, please feel free to send your thoughts to me at areese@sdcexec.com. I'll look forward to hearing from you.
— Andrew K. Reese, Editor, Supply & Demand Chain Executive