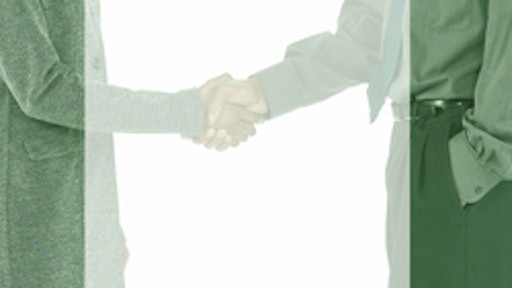 By Andrew K. Reese
Aberdeen Group a couple years back came out with some research around how chief financial officers perceived the Procurement function. Aberdeen's research showed that a clear majority of CFOs believed that Procurement's role in strategic operations had increased in the previous five years, and a growing number of CFOs believed that Procurement was having an increasing impact on corporate competitiveness.
Those findings received validation more recently in the report "CFOs' Views on Procurement — Information, Risk and Money" put out by CFO Research Services in collaboration with spend management solutions provider Ariba. The survey of 214 senior financial executives at companies throughout North America showed that a majority of CFOs consider Procurement a key partner in driving improved cost management, business unit decision making and planning, budgeting and forecasting.
The fact is that finance organizations in recent years have gotten quite good at quickly closing their books and producing regulatory filings to keep the enterprise on the right side of the law. But Finance must still rely on Procurement to help provide visibility into the enterprise's spend as a foundation for driving savings to the bottom line. As a result, finance organizations are coming to recognize that in order to succeed, they must enlist Procurement as a new ally, according to Sam Knox, director of research at CFO Research Services. "The finance function sees Procurement as a material piece of its performance enhancing responsibility," says Knox.
Further drilling into the survey data, Knox found that those companies that reported higher levels of procurement technology adoption were overall more satisfied with Procurement's performance in capturing high-quality information on spending activities to help drive better business performance management and planning. However, Knox adds that while CFOs believe technology is a necessary component for Finance and Procurement to partner effectively, top finance execs also believe that technology alone is not enough.
Paul Tong, a senior product manager at Ariba who also worked on the study, notes that while e-procurement tools can play a role in helping procurement executives the data they need to support their colleagues in Finance, an organization's success in making good use of the data will depend to a greater degree on the close relationship between Finance and Procurement than on the actual technology generating the data. "The linkage between Procurement and Finance must grow stronger in order to raise the overall performance of the enterprise," Tong says.
And this is where the relationship skills that Procurement calls for are going to be so important for the success of Procurement and the enterprise as a whole. Instead of building relationships with external third-parties, Procurement needs to turn those relationship skills inside to help build bridges with Finance. Supply management executives must go from negotiating mutually beneficial contracts with suppliers to creating win-win relationships with colleagues within their own organizations. That's how Procurement is going to win influence and become more strategic within the enterprise, by helping Finance — and other functions — achieve their goals, which in turn helps the business meet its overall objectives.
How is your relationship with Finance? Are you building bridges, or still trying to knock down walls? As always, please feel free to send your thoughts to me at [email protected]. I'll look forward to hearing from you.