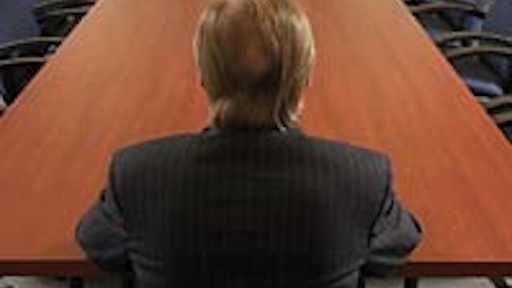 Sourcing/Procurement CFOs Don't See Procurement Making the Grade
Fewer than 20 percent of chief financial officers consider the work of chief procurement officers and their staff as having a very positive impact on competitiveness, according to a new report by technology consultancy Aberdeen Group.
The report also revealed that of the 11.9 percent of average annual identified savings, only 3.2 percent actually gets booked, indicating a fall of 73 percent from identification to realization of potential savings.
The communication gap between the procurement and finance departments has emerged as a significant challenge in procurement's ability to deliver savings to the enterprise, according to the report, which was based on a survey of more than 500 finance professionals.
"Finance and procurement are natural allies in the battle for bottom-line growth," noted Andrew Bartolini, vice president of global supply management research at Aberdeen. "Neither department can stake [a] claim to operational excellence without a relationship that promotes open communication, visibility and precise alignment on goals and objectives."
In other findings from the report, Aberdeen found that procurement executives continue to have issues getting on the CFO's agenda, leaving procurement's transformation incomplete. On average, only 46 percent of CFOs feel that the procurement team has contributed to enterprise growth, while just 57 percent feel that procurement contributes to enterprise profitability.
Aberdeen recommends that enterprises encourage improved communication between finance and procurement, beginning with the definition of a "common language" between the two groups. By creating uniform metrics and aligning departmental performance objectives, CFOs and CPOs can fill the communication gap and create strategic alignment, the analysts said.
________________________________________________
More on this topic can be found at Aberdeen's Supply Chain Management Summit, April 2-3, 2008 in Boston.
Economy Risks to Global Growth Seen Increasing as U.S. Economy Stumbles
Mounting concerns over the U.S. economic outlook, along with evidence of slowing in other key countries, suggest that 2008 will be a volatile and uncertain year for the global economy, according to a new report from the Manufacturers Alliance/MAPI.
"U.S. weakness has a negative impact on the export prospects of many key countries that depend on external demand for growth," economist Cliff Waldman said in MAPI's "Quarterly Forecast of U.S. Exports, Global Growth and the Dollar: First Quarter 2008 through Fourth Quarter 2009."
At present, exports may, however, provide a bit of good news for the United States. During 2008 the positive impact of dollar depreciation is expected to partially offset the negative impact of slower growth. The report projects a rise in the annual growth of total U.S. goods and services exports, from 7.7 percent during 2007 to 8.7 percent during 2008, and to 9.2 percent in 2009.
Broader Slowdown
Growth in non-U.S. industrialized countries, which include Canada, the Eurozone (plus Denmark, the United Kingdom and Sweden) and Japan, is expected to slow from 2.4 percent on a compound annualized basis during the fourth quarter of 2007 to 2.2 percent during the first quarter of 2008 and then 1.9 percent for the balance of 2008.
Subsequently, catalyzed by an expected improvement in the U.S. economic outlook, non-U.S. industrialized country growth is projected to accelerate to 2.0 percent for the first half of 2009 and then to 2.2 percent during the second half.
Due to expected slowdowns in China, India and Mexico, cumulative developing country growth is expected to slow from an estimated 5.4 percent during the fourth quarter of 2007 and first half of 2008 to 5.3 percent during the second half of 2008. Further declines are anticipated in 2009, with growth slowing to 5.2 percent in the first half, 5.1 percent during the third quarter of 2009, and then 5.0 percent during the fourth quarter of 2009.