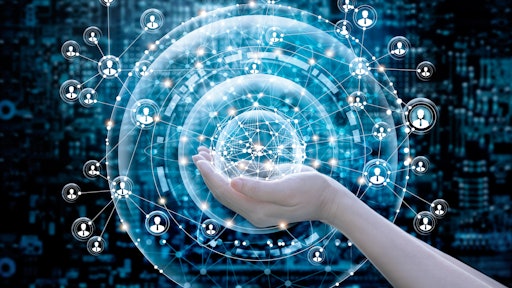 Getty Images
One in four consumers are willing to pay more for a customized product, according to Deloitte. It is a direct sign of mass customization's growing influence.
The 4IR-driven trend enables large-scale personalization for any kind of product without increased production costs. However, some organizations in the manufacturing space still need to make significant transformations before they can rise to the ask of mass customization. Getting there requires a user-friendly customizing and buying experience which offers immediate CPQ (configure price quote) abilities, as well as fast production and delivery.
Embracing new processes for mass customization
There are clear returns for businesses that invest in mass customization capabilities, especially once a customer converts for the first time. Forty-six percent of customers who have taken a step to purchase a customized product say they are willing to spend more money on a customized product than on a mass-produced one.
Many brands are moving to take advantage of this tendency, and CPQ is often at the center of it. For example, TuffShed — the garage and storage manufacturer — overhauled its CPQ process to offer a clean and simple drag-and-drop experience through its own website as well as through Home Depot. Customers can customize countless aspects of their storage spaces, from the number of windows to door placement to color and material selections, and beyond.
But, a brand-new CPQ process does not come overnight or without the right tools and partners. To get on pace with the demand for mass customization, manufacturing teams will have to take the right steps.
What manufacturing companies can do
The complex CPQ process demands innovation as the mass customization trend gains steam. To keep up with the changing times, here are some steps an organization can start with.
• Stop accepting siloed departments. Manufacturing companies have traditionally allowed their sales and engineering departments to fall out of touch with each other. Sales closes the deal with the customer, brings their ask to the engineers, and the engineers work privately to figure out what the customer's custom ask will cost and how to build it. But with the enablement of mass customization in 4IR, such a long process won't sit well with customers who are accustomed to getting the information they need immediately, without even talking to a salesperson.
When rising to the occasion of mass customization, manufacturers and sales teams can start by prioritizing more direct and prompt communication. Rather than fashioning customization as a linear workflow — from sales onto manufacturing, then onto the customer — they can refashion it as a collaborative process. Both manufacturing and sales should be looped into the customer's customization process to ensure better collaboration and faster turnaround time.
• Don't build your solution from scratch. Many manufacturing organizations feel that if they build a customization tool, it has to be a proprietary solution. But building such a complex tool from scratch will take many years and only set you back further from competition. Not to mention, the tech skills needed for such an undertaking are hard to come by and costly to hire full time — and every organization is feeling the strain. In fact, 86 percent of business leaders thought their organizations were doing enough to create a workforce for 4IR in 2018. This year, as more leaders recognize the growing skills gap, only 47 percent are as confident in their efforts.
Third-party solution providers are the key to bridging the skills gap and bringing new offerings to market faster. Manufacturing leaders should reach out to a CPQ partner who can help design a new mass customization manufacturing workflow. You will know your potential new partner is the right one if it can take a complex customization workflow with countless variables and offer a simple process for building it on the back end, as well as a streamlined and intuitive experience for the customer on the front end.
• Launch a working solution, not a perfect solution. When completely overhauling an existing workflow with a new strategy, it can be easy to get caught up in testing complex prototypes over and over until the final product is perfect. Manufacturers are especially prone to this tendency because they are so accustomed to having a full picture of what to build before they start working. But perfecting a process before going live takes far too long when you are seeking to outpace competition on the road to mass customization. You will do yourself a favor by starting small and simple, bringing it live and learning from there. Plus, you set yourself up with a much more agile solution that can change direction as you see fit.
The Fourth Industrial Revolution is coming, and manufacturing is at the center of it. If organizations want to not only survive, but thrive in a tech-first world, they will have to create the right culture and find the right partners to get ahead of the competition.